3D in Photoshop
Learn to draw a realistic golden box or how to make a golden foil with your own hands
Create Enigma Typography Poster Using Photoshop
Published on Thu, Feb-24-2011 by Nikolai In this tutorial we will go through the process of making this typography poster called "Enigma" only using Adobe Photoshop. You will have a basic look into the 3D-Tool of Photoshop, how to texture and stylize your 3D Typography and how to make a shiny space background to create your own space-inspired text.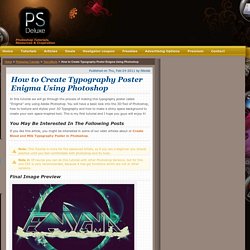 Create Colorful 3D Text Effect in Photoshop
Published on Fri, Jul-02-2010 by Anant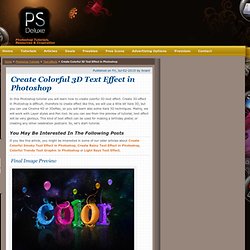 How to Design the Print on a Milk Carton in Photoshop | Instatuts.com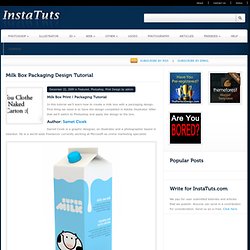 Milk Box Print / Packaging Tutorial In this tutorial we'll learn how to create a milk box with a packaging design. First thing we need is to have the design completed in Adobe Illustrator.
Creative BeaconCreate a 3D Rainbow in Photoshop
With the addition of 3D in Photoshop, you can now create dazzling effects without using another program.