Educational
You're Bored? That's So AWESOME. - Fevered Mutterings – Fevered Mutterings. So…I saw your tweet.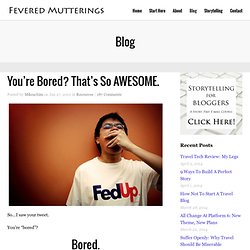 You're "bored"? I am…absolutely floored. Videojug - Get Good At Life. The world's best how to videos plus free ex... - StumbleUpon. TED: Ideas worth spreading - StumbleUpon. List of common misconceptions - Wikipedia, the free encyclopedia - StumbleUpon. This incomplete list is not intended to be exhaustive.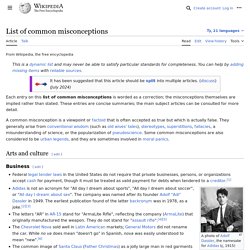 This list corrects erroneous beliefs that are currently widely held about notable topics. Each misconception and the corresponding facts have been discussed in published literature. Note that each entry is formatted as a correction; the misconceptions themselves are implied rather than stated.
Top 10 Tech Concepts You Always Wanted To Learn About (But Never Did) Store your data on someone else's computer, hope they don't do anything bad with it or decide to shut down.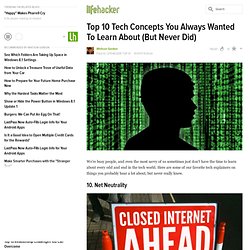 Stallman calls it "Careless Computing". If you put personal data in-the-cloud like future plans., trips, your current GPS location, then you should expect that data to be shared all over the world with nice people, nice companies and criminals (looking for when to rob you). How to Plant Ideas in Someones Mind - StumbleUpon. This is really more of a side effect of the way that computer sales work.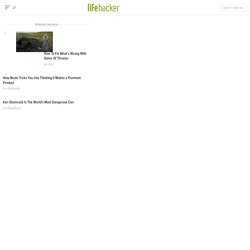 As a computer salesman, my goal is to pair you with a computer that (a) you'll be able to use to accomplish everything you want to do with a computer, including things you weren't thinking about (games, netflix) but that you'll use the thing for anyway, (b) that is capable of running things that your workplace / school will require of you, and also (c) that fits into your lifestyle well enough that it's something you'll be happy to keep using. If I fail at this job, two things will happen. You'll definitely be upset with me, because I sold you a product that didn't do what you needed.
You're also very likely to return the product for a different one, and that hurts my numbers more than me selling you a cheap computer. Universities with the Best Free Online Courses. Free online courses are offered by real schools.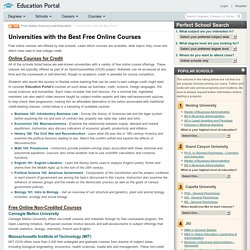 Learn which courses are available, what topics they cover and which ones lead to real college credit. Online Courses for Credit All of the schools listed below are well-known universities with a variety of free online course offerings.
History. Top 40 Useful Sites To Learn New Skills. The web is a powerful resource that can easily help you learn new skills.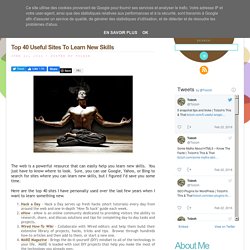 You just have to know where to look. Sure, you can use Google, Yahoo, or Bing to search for sites where you can learn new skills , but I figured I'd save you some time. Ancient Civilizations.
---