Educational
online documentaries; khan academy
You're Bored? That's So AWESOME. - Fevered Mutterings – Fevered Mutterings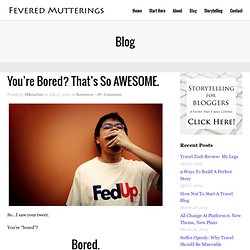 So…I saw your tweet. You're "bored"? I am…absolutely floored.
Videojug - Get Good At Life. The world's best how to videos plus free ex... - StumbleUpon
TED: Ideas worth spreading - StumbleUpon
This incomplete list is not intended to be exhaustive.
List of common misconceptions - Wikipedia, the free encyclopedia - StumbleUpon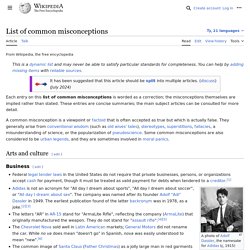 Top 10 Tech Concepts You Always Wanted To Learn About (But Never Did)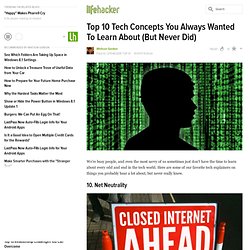 We're busy people, and even the most savvy of us sometimes just don't have the time to learn about every odd and end in the tech world. Here are some of our favorite tech explainers on things you probably hear a lot about, but never really knew. 10.
How to Plant Ideas in Someones Mind - StumbleUpon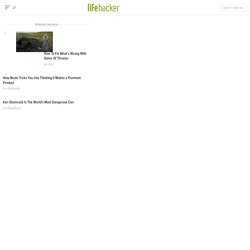 If you've ever been convinced by a salesperson that you truly wanted a product, done something too instinctively, or made choices that seemed entirely out of character, then you've had an idea planted in your mind. Here's how it's done. Note: We've gotten a lot of emails about how to do this in specific situations. Although some of those situations have been legitimate, this post was written to teach you to detect these tactics rather than use them on others. If you want a good way to convince people to do what you want that doesn't involve the dark side of manipulation, read this. In the corporate world, "manipulation" is called leadership.
Universities with the Best Free Online Courses
Free online courses are offered by real schools.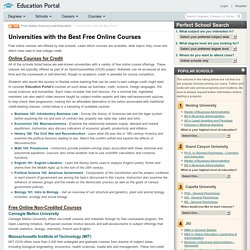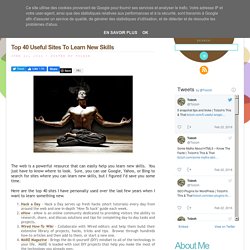 The web is a powerful resource that can easily help you learn new skills. You just have to know where to look. Sure, you can use Google, Yahoo, or Bing to search for sites where you can learn new skills , but I figured I'd save you some time.
Top 40 Useful Sites To Learn New Skills
Ancient Civilizations