Educational
online documentaries; khan academy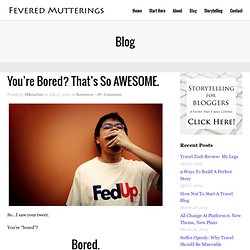 So…I saw your tweet. You're "bored"? I am…absolutely floored.
Why we've misunderstood the nature-nurture debate Gary Marcus 8 What do our minds owe to our nature, and what to our nurture? The question has long been vexed, in no small part because until recently we knew relatively little about the nature of nature—how genes work and what they bring to the biological structures that underlie the mind. But now, 50 years after the discovery of the molecular structure of DNA, we are for the first time in a position to understand directly DNA's contribution to the mind. And the story is vastly different from—and vastly more interesting than—anything we had anticipated.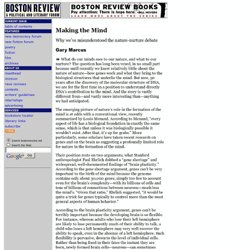 Gary Marcus: Making the Mind
This incomplete list is not intended to be exhaustive.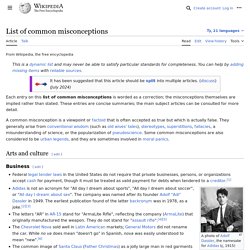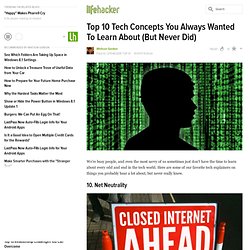 We're busy people, and even the most savvy of us sometimes just don't have the time to learn about every odd and end in the tech world. Here are some of our favorite tech explainers on things you probably hear a lot about, but never really knew. 10.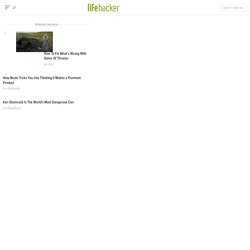 If you've ever been convinced by a salesperson that you truly wanted a product, done something too instinctively, or made choices that seemed entirely out of character, then you've had an idea planted in your mind. Here's how it's done. Note: We've gotten a lot of emails about how to do this in specific situations. Although some of those situations have been legitimate, this post was written to teach you to detect these tactics rather than use them on others. If you want a good way to convince people to do what you want that doesn't involve the dark side of manipulation, read this . Before we get started, it's worth noting that planting an idea in someone's mind without them knowing is a form of manipulation.
Free online courses are offered by real schools.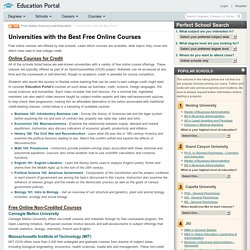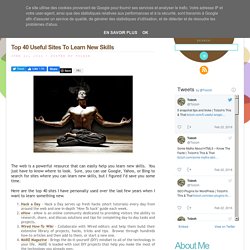 The web is a powerful resource that can easily help you learn new skills. You just have to know where to look. Sure, you can use Google, Yahoo, or Bing to search for sites where you can learn new skills , but I figured I'd save you some time.