Educational
online documentaries; khan academy
You're Bored? That's So AWESOME. - Fevered Mutterings – Fevered Mutterings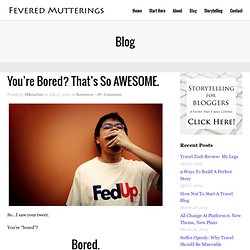 So…I saw your tweet. You're "bored"? I am…absolutely floored.
Videojug - Get Good At Life. The world's best how to videos plus free ex... - StumbleUpon
How To Make A Bridesmaid Paper Flower Hair Accessory Make your wedding budget go further by making your own beautiful paper flower hairpieces for your bridesmaids. In this e... Digital Photography Tips: Exposure, Shutter Speed And Aperture These digital photography tips give you a guide to the exposure, shutter speed and aperture of your digital camera.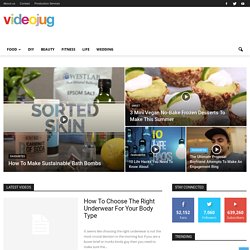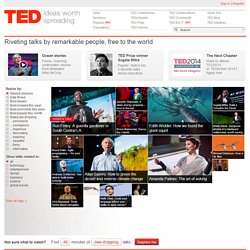 Melinda Gates and Bill Gates Why giving away our wealth has been the most satisfying thing we've done In 1993, Bill and Melinda Gates—then engaged—took a walk on a beach in Zanzibar, and made a bold decision on how they would make sure that their wealth from Microsoft went back into society. In a conversation with Chris Anderson, the couple talks about their work at the Bill & Melinda Gates Foundation, as well as about their marriage, their children, their failures and the satisfaction of giving most of their wealth away.
TED: Ideas worth spreading - StumbleUpon
This incomplete list is not intended to be exhaustive. This list pertains to current, widely held, erroneous ideas and beliefs about notable topics which have been reported by reliable sources. Each has been discussed in published literature, as has its topic area and the facts concerning it. Note that the statements which follow are corrections based on known facts; the misconceptions themselves are referred to rather than stated.
List of common misconceptions - Wikipedia, the free encyclopedia - StumbleUpon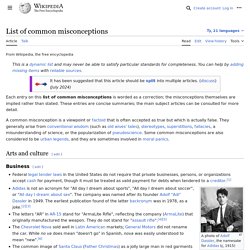 Top 10 Tech Concepts You Always Wanted To Learn About (But Never Did)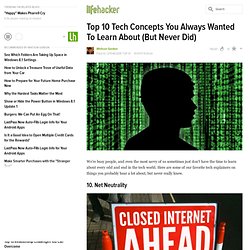 We're busy people, and even the most savvy of us sometimes just don't have the time to learn about every odd and end in the tech world. Here are some of our favorite tech explainers on things you probably hear a lot about, but never really knew. 10.
How to Plant Ideas in Someones Mind - StumbleUpon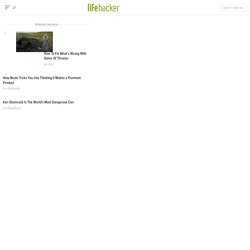 If you've ever been convinced by a salesperson that you truly wanted a product, done something too instinctively, or made choices that seemed entirely out of character, then you've had an idea planted in your mind. Here's how it's done. Note: We've gotten a lot of emails about how to do this in specific situations. Although some of those situations have been legitimate, this post was written to teach you to detect these tactics rather than use them on others. If you want a good way to convince people to do what you want that doesn't involve the dark side of manipulation, read this. In the corporate world, "manipulation" is called leadership.
Universities with the Best Free Online Courses
Free online courses are offered by real schools. Learn which courses are available, what topics they cover and which ones lead to real college credit. All of the schools listed below are well-known universities with a variety of free online course offerings. Most of these courses - often called OpenCourseWare (OCW) - are not awarded academic credit.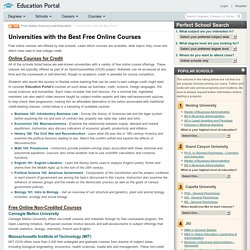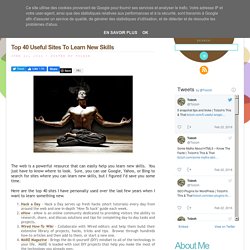 The web is a powerful resource that can easily help you learn new skills. You just have to know where to look. Sure, you can use Google, Yahoo, or Bing to search for sites where you can learn new skills , but I figured I'd save you some time.
Top 40 Useful Sites To Learn New Skills
Ancient Civilizations