Green Energy
Products : ThinkEco. Got a new gateway?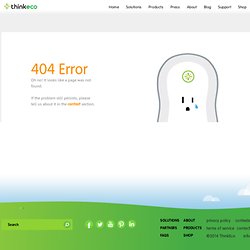 First, look at the back side of the box, and see if you have an ethernet or 3G gateway. If you have an ethernet gateway: Connect your ThinkEco Gateway to your home or office router using the included ethernet cable, then plug in the gateway power cable. If you have a 3G gateway: Make sure the Verizon 3G dongle is plugged in and then plug in the gateway power cable. Once that's done, enter the ethernet MAC from the back label of your gateway. close. Solar Solutions | SunSource Home Energy System | Lennox Residential. Carbon offsets. Solar Panels, PV Systems, Inverters | 98¢/W. Alternative & Renewable Energy - ABS Alaskan. Shop Metal Windmills and Wood Windmills - Windmill Outlet. Home Contact Us Your Cart Order Status Categories.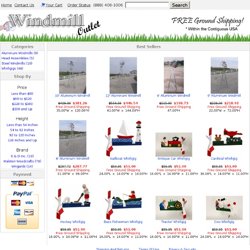 Mikes Windmill Shop. NPS: Home Standby Generators | Portable Generators | Diesel Generators | Propane Generators | Natural Gas Generators | Guardian Generators | Electric Generators | RV Generators | Home Generators | Norwall PowerSystems. Wind Turbines :: Industrial Neodymium Magnets||NdFeB||Magnetic... Solar panels for your home or business. Solar panels lowest prices in the world. Store - Affordable Solar - Solar Panels, Kits, Residential Solar , Inverters, Charge Controllers. Solar Panels, Pallets and Solar Kits.
---