Alter-Mondialisme
La Nazification de l'Amérique, une réalité cauchemardesque. Détails Catégorie parente: Billets d'auteur Catégorie : Géopolitique Écrit par Hieronymus.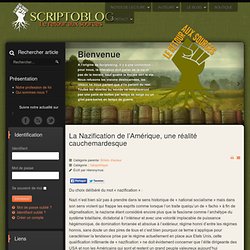 Attac France | Un autre monde est possible ! Associations contre le nucléaire.
Antimondialiste. Conspiration. Front Liberation Animal. The Meatrix. Animal Liberation Front. WWF - Local to Global Environmental Conservation. International Home.
---