Free Pascal - FPC
Main Page - Lazarus wiki. Welcome To Pascal for Programming Illiterates! As of July 1, 2013 ThinkQuest has been discontinued.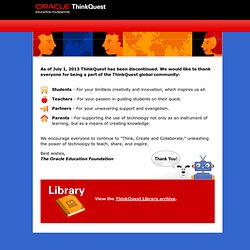 We would like to thank everyone for being a part of the ThinkQuest global community: Students - For your limitless creativity and innovation, which inspires us all. Teachers - For your passion in guiding students on their quest. Partners - For your unwavering support and evangelism. Source Codes. Programmer's Heaven - Ruby, .NET, C#, C++, PHP, Python, Java - It's all here!
Lazarus. Pascal Game Development - Front Page. Free Pascal.
---