Social_Bus_graphics
50+ Conceptual Logos for your Inspiration. 10 Tips for Designing Presentations That Don't Suck: Pt.1. Powerpoint has produced more bad design in its day that perhaps any other digital tool in history with the possible exception of Microsoft paint.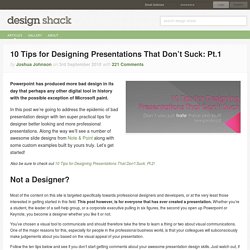 In this post we're going to address the epidemic of bad presentation design with ten super practical tips for designer better looking and more professional presentations. Along the way we'll see a number of awesome slide designs from Note & Point along with some custom examples built by yours truly. A Construct of Connectedness: The State of Community Management. Our friends over at the Community Roundtable have done a wonderful job of summarizing key insights on the state of community management as it relates to the emerging development of social business.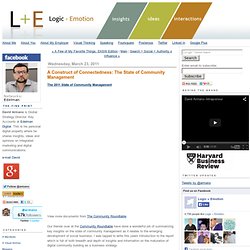 I was tapped to write this years Introduction to the report which is full of both breadth and depth of insights and information on the maturation of digital community building as a business strategy. The report is comprehensive and will take a while to absorb, but it also puts forth a tangible framework which outlines the maturation of managing communities: There are a ton of great takeaway from the report, but I found that a constant theme was the combination of both content (in the forms of aggregation, curation, and amplification) and engagement between community members and ambassadors for the organizations who help grow them as a constant storyline which re-emerged in different scenarios.
When you have a moment, download the report, grab a highlighter and spend some time with it. Visual Thinking Archive. TrendSketcher. Visual Thinking + Synthesis. Photo by Ken Yeung I really enjoy talking complex subjects, processes or business problems and boiling them down to their core essence.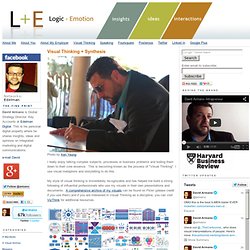 This is becoming known as the process of "Visual Thinking". I use visual metaphors and storytelling to do this.
---