Art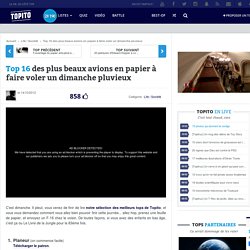 Jeu concours Topito / Flipboard : gagnez un iPad mini ! C'est dimanche. Il pleut, vous venez de finir de lire notre sélection des meilleurs tops de Topito , et vous vous demandez comment vous allez bien pouvoir finir cette journée… allez hop, prenez une feuille de papier, et envoyez un F-16 chez le voisin. De toutes façons, si vous avez des enfants en bas âge, c'est ça ou Le Livre de la Jungle pour la 83ème fois. Planeur (on commence facile) Télécharger le patron .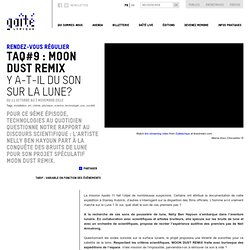 TAQ#9 : Moon Dust Remix | La Gaîté lyrique
La mission Apollo 11 fait l'objet de nombreuses suspicions. Certains ont attribué la documentation de cette expédition à Stanley Kubrick, d'autres s'interrogent sur la disparition des films officiels. L'homme a-t-il vraiment marché sur la Lune ? Si oui, quel était le son de ces premiers pas ? A la recherche de ces sons de poussière de lune, Nelly Ben Hayoun s'embarque dans l'aventure lunaire.
Voir SCIENCE par meganlee sur Etsy
100 street-art fun et créatifs – vol10
Home Folio Design Graphisme Vidéos Compilations de Street-Art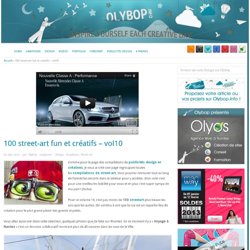 The living wall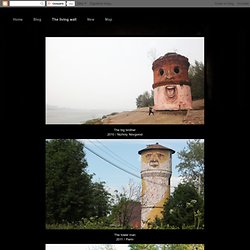 The big brother 2010 / Nizhniy Novgorod The tower man 2011 / Perm Glutton 2012 / St.
Comics Store Forums Sign In or Create Account Follow Scandinavia and the World: Facebook Twitter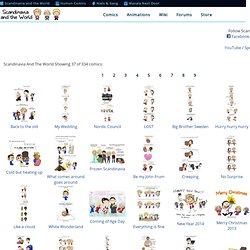 Scandinavia And The World Webcomic
Federico Pietrella
SmugOne
Sergey Bobkov's Wood Chips Sculptures
taylor jones: dear photograph
Michael Hughes Photography