Tools
Campfire App - Web-based Group Chat Tool - AppAppeal
Free Stock Footage Video: Where To Find Video Content For Your Site - Mini-Guide, Part 1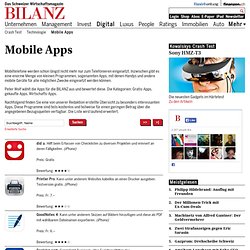 Warum sich der frühere Nationalbank-Präsident zusammen mit André Lüthi und Stefan Linder den Blausee geangelt hat. Mehr... VonUeli Kneubühler Carsten Maschmeyer sieht sich von der Bank Sarasin getäuscht. Doch wie funktioniert das umstrittene Dividendenstripping, um das es beim Rechtsstreit geht?
Mobile Apps
11 Tipps für die beste Präsentation deines Lebens | anders|denken
Eine Studentengruppe hat mich kürzlich nach meine persönlichen Tipps für Präsentationen gefragt. Es war eine ziemliche Herausforderung, zwischendurch mal über Verinnerlichtes und Routinen nachzudenken. – Danke dafür! Hier meine spontanen Antworten zum Nachlesen. 11 persönliche Tipps für Präsentationen, mit denen du deine Zuhörer mit Sicherheit begeisterst: Spann einen roten Faden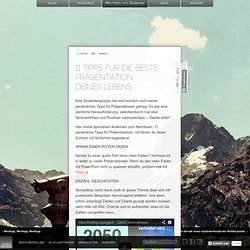 Event Time Announcer
Innovate+Grow - TimeFox
Your login session has expired. To Re-login: Click Re-Login Enter your username and password in the entry fields. Click Login If you have difficulties or questions, please see your system administrator. Note: If you were using the stopwatch feature when the session expired, it will continue recording time on the client, job and task that you were working on until you stop or pause it when you re-login.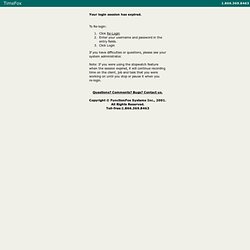 Dashboard | MailChimp
Version 3.6.4.16- Requires Microsoft Windows XP, Vista or 7 Version 4.1.5.31- Requires Lion (OS X 10.7) or later or Download ooVoo beta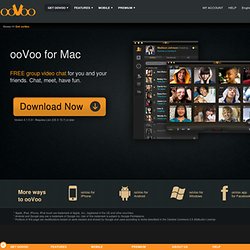 Download Free Video Conferencing Software For Your Webcam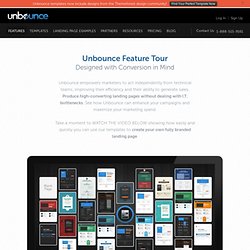 Designed with Conversion in Mind Unbounce empowers marketers to act independently from technical teams, improving their efficiency and their ability to generate sales. Produce high-converting landing pages without dealing with I.T. bottlenecks. See how Unbounce can enhance your campaigns and maximize your marketing spend. Take a moment to WATCH THE VIDEO BELOW showing how easily and quickly you can use our templates to create your own fully branded landing page.
TYPO3 - the Enterprise Open Source CMS: Documentation: Getting Started tutorial(Table of Contents)
The content of this document is related to TYPO3, a GNU/GPL CMS/Framework available from www.typo3.org Official documentation This document is included as part of the official TYPO3 documentation. It has been approved by the TYPO3 Documentation Team following a peer- review process.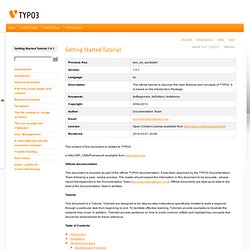 Quicksilver — Mac OS X at your Fingertips