Pet Retailers
Welcome to Petland! It is our desire to make a difference in the communities we serve. For more than 45 years, we have been the retail pet industry leader in the area of animal care with ongoing staff training programs, in-store animal husbandry systems and community service programs aimed at placing homeless pets and curbing pet overpopulation in the community.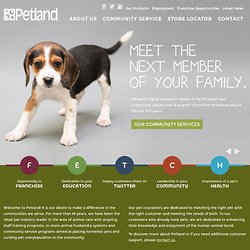 Petland :: Pets Make Life Better!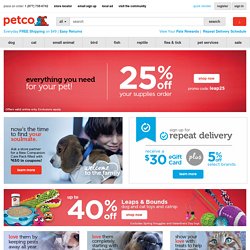 Aquariums & Tanks There are many issues to consider when selecting an aquarium and aquatic pet products so you can purchase the right one for your aquatic needs. Factors such as the aquarium's size, water volume and the type of fish are crucial to creating and maintaining a successful aquatic wonderland.