Zenhabits
How to Get Things Done with Twitter | Zen Habits. Post written by Leo Babauta.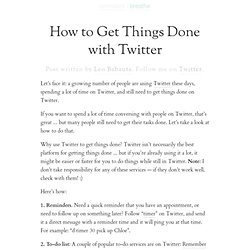 Follow me on Twitter. Let's face it: a growing number of people are using Twitter these days, spending a lot of time on Twitter, and still need to get things done on Twitter. If you want to spend a lot of time conversing with people on Twitter, that's great … but many people still need to get their tasks done. Peaceful Simplicity: How to Live a Life of Contentment | Zen Habits. Post written by Leo Babauta.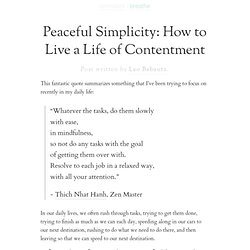 This fantastic quote summarizes something that I've been trying to focus on recently in my daily life: "Whatever the tasks, do them slowly with ease, in mindfulness, so not do any tasks with the goal of getting them over with. Simple Living Manifesto: 72 Ideas to Simplify Your Life | Zen Habits. "Simplicity is the peak of civilization." – Jessie Sampter By Leo Babauta A simple life has a different meaning and a different value for every person.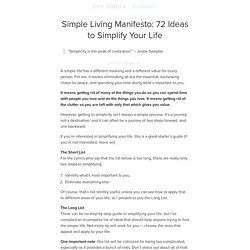 ---