Lifehacks
IF YOU'RE constantly leaving work to pile up on your desk, there's a very good chance you might just be on the avoidance treadmill. Procrastination shouldn't be a long term strategy, but sometimes we all treat it as though it is. It happens to the best of us. And we rationalise our action, or lack of action in this case, in so many ways. The harsh reality is that procrastination is just a nice way of saying avoidance.
Seven steps to overcoming procrastination | Top Stories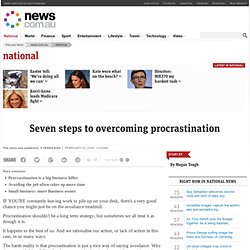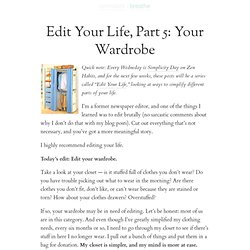 Quick note: Every Wedneday is Simplicity Day on Zen Habits , and for the next few weeks, these posts will be a series called " Edit Your Life ," looking at ways to simplify different parts of your life.
Edit Your Life, Part 5: Your Wardrobe | Zen Habits
Managing the steady stream of email that gathers in your inbox every day can feel like an impossible task. Not long ago, I kept a lengthening list of folders in my email software to track messages by topic, sender, project, urgency and any other context that seemed relevant that hour.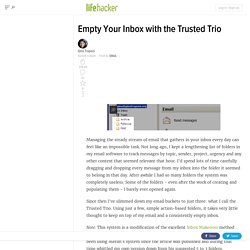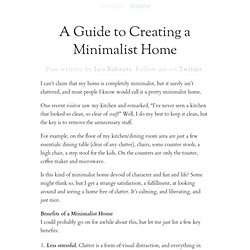 Post written by Leo Babauta . Follow me on Twitter . I can't claim that my home is completely minimalist, but it surely isn't cluttered, and most people I know would call it a pretty minimalist home. One recent visitor saw my kitchen and remarked, "I've never seen a kitchen that looked so clean, so clear of stuff !" Well, I do my best to keep it clean, but the key is to remove the unnecessary stuff.
InitialBLIP
10 Things Teachers Should Know to Get Started with Twitter - Arizona K-12 Center Blog
GNOME + Do = Crazy Delicious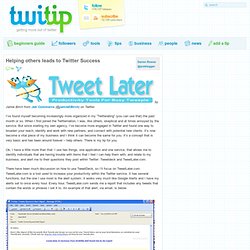 by Jamie Birch from Jeb Commerce (@ jamieEBirch ) on Twitter.
Helping others leads to Twitter Success
Starting a blog? 12 ideas for blog posts
I'm currently writing a chapter on blogging for a book on online journalism [ UPDATE: Now published ].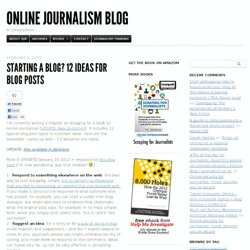 Kevin Rose: 10 Ways To Increase Your Twitter Followers
'How do I get followers on Twitter?'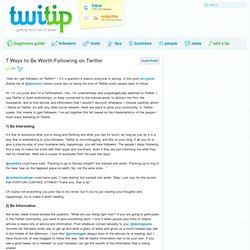 7 Ways to Be Worth Following on Twitter
89 Twitter Tools, Articles, and Resources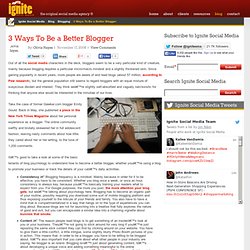 Out of all the social media characters in the deck, bloggers seem to be a very particular kind of creature, mainly because blogging requires a particular micro/macro mindset and a slightly thickened skin. Since gaining popularity in recent years, more people are aware of and read blogs (about 57 million, according to Pew research ), but the general population still seems to regard bloggers with an equal mixture of suspicious disdain and interest. They think we're slightly self-absorbed and vaguely narcissistic for thinking that anyone else would be interested in the minutiae of our lives. Take the case of former Gawker.com blogger Emily Gould. Back in May, she published a piece in the New York Times Magazine about her personal experience as a blogger. The online community swiftly and brutally skewered her in full adolescent fashion, leaving nasty comments about how little they cared about her or her writing, to the tune of 1,200 comments.
3 Ways To Be a Better Blogger
How I use Twitter, and you?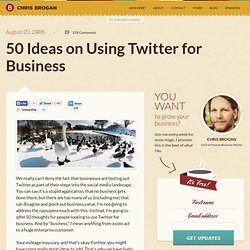 We really can't deny the fact that businesses are testing out Twitter as part of their steps into the social media landscape. You can say it's a stupid application, that no business gets done there, but there are too many of us (including me) that can disagree and point out business value.
Super Smash Bros Brawl Subspace Emissary Part 6
What is Helium?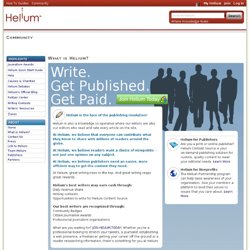 Helium is the face of the publishing revolution!
Cyber Minimalist: How to Work (Almost) Completely Online | Zen Habits
Apoyo a Formación en Tecnologías de Información