Bebes
JOHNSON'S® Baby. Página inicial. Crianza Natural - Guía para padres inquietos. Frugal Baby Tips - Make Your Own Rebozo Sling. Rebozo is a Mexican word for the shawl that is a woman's constant companion - day and night.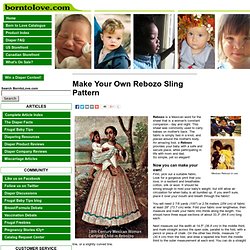 This shawl was commonly used to carry babies on mother's back. The fabric is simply tied in a knot, and placed around the mother's body. An amazing tool, a Rebozo provides your baby with a safe and secure place, while participating in life with mom and dad. So simple, yet so elegant! Now you can make your own! Make a Wrap. Fleece is warmer but bulkier, and is slightly stretchy.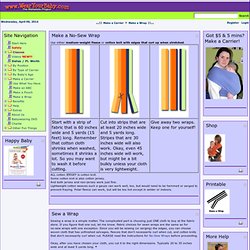 It makes a good winter wrap for wearing outdoors. Cotton knit is stretchy (depending on how much Lycra, it could be very stretchy) and therefore may not be as cooperative for long-term carrying of a heavier baby. So, very stretchy knits work best when reserved for small babies. Make an ABC. Child's Doll Sling. GC Home | Register | Shop | Learn | Business | Around Town | Info When my first child was born, I used a sling for him and loved it.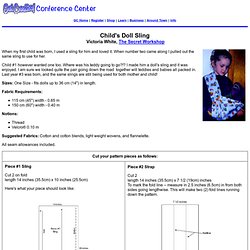 When number two came along I pulled out the same sling to use for her. Child #1 however wanted one too. Where was his teddy going to go?!? I made him a doll's sling and it was enjoyed. Maya Wrap 101. GUÍA PARA LA RESOLUCIÓN DE PROBLEMAS. Las siguientes recomendaciones constituyen pautas generales.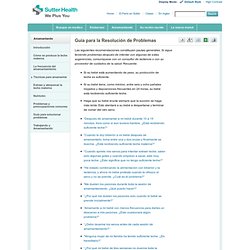 Si sigue teniendo problemas después de intentar con algunas de estas sugerencias, comuníquese con un consultor de lactancia o con su proveedor de cuidados de la salud. Recuerde: Si su bebé está aumentando de peso, su producción de leche es suficiente.Si su bebé tiene, como mínimo, entre seis y ocho pañales mojados y deposiciones frecuentes en 24 horas, su bebé está recibiendo suficiente leche.Haga que su bebé eructe siempre que la succión se haga más lenta.
Esto alentará a su bebé a despertarse y terminar de comer del otro seno. "Después de amamantar a mi bebé durante 10 a 15 minutos, llora como si aún tuviera hambre. Karma Baby. Using your sling is simple and fun, but you need to practice a few times to feel really comfortable with it.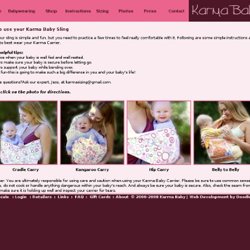 Following are some simple instructions and tips on how to best wear your Karma Carrier. 1. Practice when your baby is well fed and well rested. 2. Always make sure your baby is secure before letting go. Jan Andrea at home on the web. The URL for this page is: Reversible, unpadded ring sling: Method 1 | Method 2 | Method 3 This method is great for two fabrics of the same or very similar weight, like a double layer of lightweight silk (dupioni or shantung) or handkerchief/lightweight linen.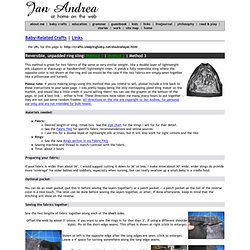 Links for Sewing and Improvising Babycarriers. $ in front of an item indicates that the item has a cost.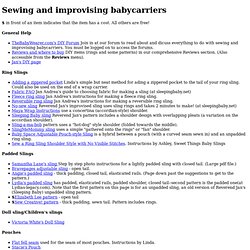 All others are free! General Help TheBabyWearer.com's DIY Forum Join in at our forum to read about and dicuss everything to do with sewing and improvising babycarriers. You must be logged on to access the forums. Errores comunes primerizas. Ha nacido tu bebe y como todas las mamas primerizas iras aprendiendo como cuidarlo y a resolver cada situación día a día, pero con seguridad cometerás muchos errores.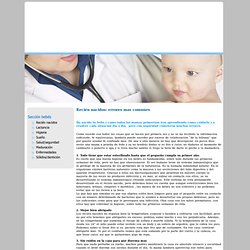 Como sucede con todos las cosas que se hacen por primera vez y no se ha recibido la información suficiente, te equivocaras, también puede suceder por exceso de colaboración "de la tribuna" que por querer ayudar te confunde mas. De una u otra manera no hay que desesperar, en pocos días serás una mama a prueba de todo y ya no tendrás dudas si es frio o calor, no dudaras al momento de cambiarlo o ponerlo a upa y si llora mucho sabrás si llego la hora de darle el pecho o la mamadera.
---