Knjige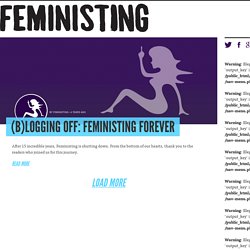 Dear Chancellor Folt: A Native American student letter. Compare the NYT Mag's Hillary Clinton cover to their cover images for male politicians. Lori Adorable reviews Remedy. This video about women in the arts is kinda cool, but also ignores that creative things happen outside of the "art world."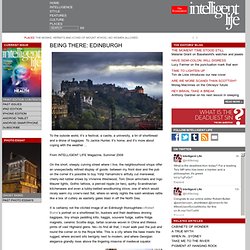 To the outside world, it's a festival, a castle, a university, a tin of shortbread and a drone of bagpipes. To Jackie Hunter, it's home, and it's more about coping with the weather ... From INTELLIGENT LIFE Magazine, Summer 2009 On the short, steeply curving street where I live, the neighbourhood shops offer an unexpectedly refined display of goods: between my front door and the pub on the corner it's possible to buy Yohji Yamamoto's artfully cut menswear, cherry-red rubber shoes by Vivienne Westwood, Tom Dixon armchairs and Ingo Maurer lights, Gothic tattoos, a pierced nipple (or two), quirky Scandinavian kitchenware and even a tubby-bellied woodburning stove, one of which would nicely warm my crow's-nest flat, where on windy nights the sash windows rattle like a box of cutlery as easterly gales blast in off the North Sea.
BEING THERE: EDINBURGH | More Intelligent Life
Andrej Blatnik
Andrej Blatnik, rojen 1963 v Ljubljani. Študiral primerjalno književnost, sociologijo kulture, ameriško književnost in komunikologijo. Pet let svobodni pisatelj, nato delal kot urednik, zdaj uči založništvo na Filozofski fakulteti. Od leta 2007 je predsednik žirije srednjeevropske nagrade Vilenica.