Educational Blogs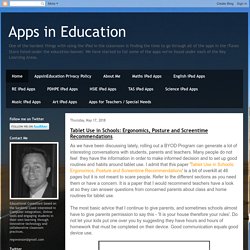 Writing Prompts seems to have been a recurring conversation on twitter recently so I wanted to investigate what was available for teachers. I was surprised to see just how many apps designed for writing prompts there were. What is nice, is how many of these can be used for all grades.
1 Tool at a Time: Build Your Toolbelt - home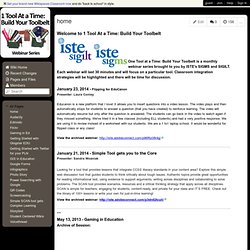 One Tool at a Time: Build Your Toolbelt is a monthly webinar series brought to you by ISTE's SIGMS and SIGILT. Each webinar will last 30 minutes and will focus on a particular tool. Classroom integration strategies will be highlighted and there will be time for discussion. January 23, 2014 - Flipping for EduCanon Presenter: Laura Conley Educanon is a new platform that I love! It allows you to insert questions into a video lesson.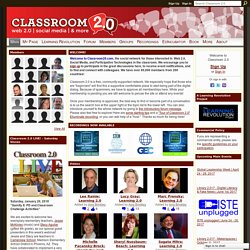 Join us on Saturday, April 12th, when our special guest will be Donna Román,"Featured Teacher". Donna Adams Román is a 5th grade teacher at Mill Creek School in Illinois, blogger, trainer, and presenter committed to providing rich learning opportunities for her learners and professional learning network. She is a recent recipient of ISTE's first place SIGOL Online Learning Award (2013) and a Microsoft Innovative Expert Educator. Donna is active in Professional Development online and in her district, CoSN, ISTE, and iEARN. Educators are pulled in so many constantly changing directions.
What sex was for the Puritans, technology has become for us. We've focussed our collective anxiety on digital excess, and reconnecting with the "real" world around us represents one effort to control it. | And yet the "real" world, like the "real" America, is an insidious idea. It suggests that the selves we are online aren't authentic, and that the relationships that we forge in digital spaces aren't meaningful.
Jerz's Literacy Weblog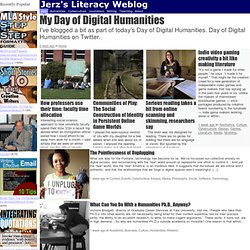 It's hard to describe to people all of the magic that happens at Anastasis on a daily basis. It really does feel like something special, a magical quality of falling down the rabbit hole into another world where school is fun and challenging and wonderful. The learning that happens here is very organic, it lacks a formulaic approach. So when people ask us how they can do what we do, it isn't a simple answer. Anastasis learners are in a continual state of growth, discovery, and creativity.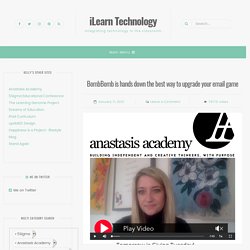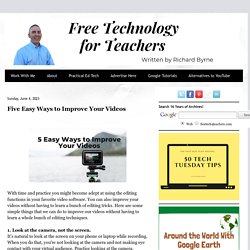 This is a guest post from Samantha Morra of EdTechTeacher.org, an advertiser on Free Technology for Teachers. Many of us using technology in the classroom find ourselves caught between two worlds: Apple and Google. Apple's iPad is a fantastic tool in the classroom which provides students with various opportunities to consume, create, and communicate. Similar to a swiss-army knife, it is only limited by how we choose to use it.