Educational Blogs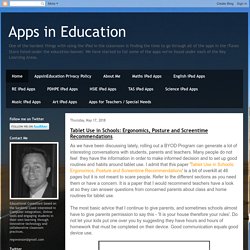 Poetry is one of the arts that many students struggle with. I always found that providing a initial successful learning experience was the best way to instil both confidence and foster engagement with my students. Here are a bunch of apps that would allow a student to get their teeth into writing some poetry and for those that struggle an opportunity to see just what they are capable of.
1 Tool at a Time: Build Your Toolbelt - home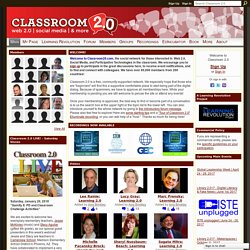 Welcome to Classroom20.com, the social network for those interested in Web 2.0, Social Media, and Participative Technologies in the classroom. We encourage you to sign up to participate in the great discussions here, to receive event notifications, and to find and connect with colleagues. We have over 77,000 members from 188 countries! Classroom 2.0 is a free, community-supported network. We especially hope that those who are "beginners" will find this a supportive comfortable place to start being part of the digital dialog.
What sex was for the Puritans, technology has become for us. We've focussed our collective anxiety on digital excess, and reconnecting with the "real" world around us represents one effort to control it. | And yet the "real" world, like the "real" America, is an insidious idea. It suggests that the selves we are online aren't authentic, and that the relationships that we forge in digital spaces aren't meaningful.
Jerz's Literacy Weblog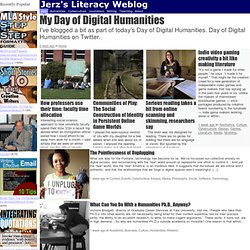 It's hard to describe to people all of the magic that happens at Anastasis on a daily basis. It really does feel like something special, a magical quality of falling down the rabbit hole into another world where school is fun and challenging and wonderful. The learning that happens here is very organic, it lacks a formulaic approach. So when people ask us how they can do what we do, it isn't a simple answer. Anastasis learners are in a continual state of growth, discovery, and creativity.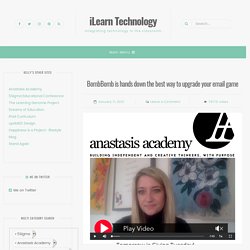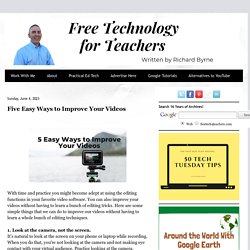 This is a guest post from Samantha Morra of EdTechTeacher.org, an advertiser on Free Technology for Teachers. Many of us using technology in the classroom find ourselves caught between two worlds: Apple and Google. Apple's iPad is a fantastic tool in the classroom which provides students with various opportunities to consume, create, and communicate. Similar to a swiss-army knife, it is only limited by how we choose to use it.