Socialbookmarking
It's just too much. Did you know that there are over 15 billion web pages?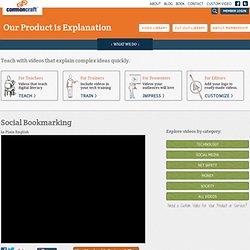 SOCIAL BOOKMARKING: 50+ Social Bookmarking Sites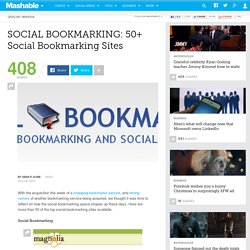 With the acquisition this week of a shopping bookmarks service, and strong rumors of another bookmarking service being acquired, we thought it was time to reflect on how the social bookmarking space shapes up these days.
Web Strategy by Jeremiah » Understanding Social Bookmarking