Socialbookmarking
Social bookmarking service. Fast tagging and posting to all majo. Video: Social Bookmarking in Plain English | Common Craft - Vide. It's just too much.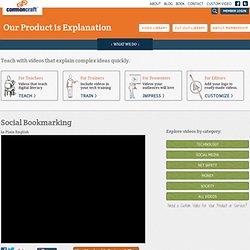 Did you know that there are over 15 billion web pages? To make sense of it all, we need to pluck out the best pages and save them for later. We have choices. We could bookmark or add to favorites in our web browser. Nah, it quickly becomes messy. SOCIAL BOOKMARKING: 50+ Social Bookmarking Sites. With the acquisition this week of a shopping bookmarks service, and strong rumors of another bookmarking service being acquired, we thought it was time to reflect on how the social bookmarking space shapes up these days.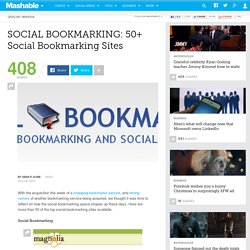 Here are more than 50 of the top social bookmarking sites available. Social Bookmarking i89.us - Export to several formats, see popular & recent bookmarks, ability to shorten URLs. Web Strategy by Jeremiah » Understanding Social Bookmarking.
---