Socialbookmarking
Essential Social Networking and Bookmarking Toolbars and Extensi
Sociable for Web | BlogPlay.com
It's just too much. Did you know that there are over 15 billion web pages?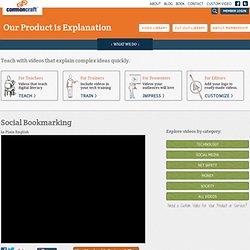 SOCIAL BOOKMARKING: 50+ Social Bookmarking Sites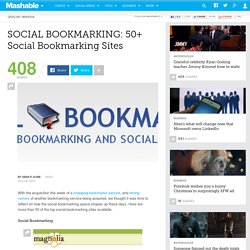 With the acquisition this week of a shopping bookmarks service , and strong rumors of another bookmarking service being acquired, we thought it was time to reflect on how the social bookmarking space shapes up these days.
Lee from CommonCraft brings another great 'understanding social media video', I can't thank him enough for this, I hope many of the corporate folks who are trying to understand these tools (often Digital immigrants) watch this series.
Web Strategy by Jeremiah » Understanding Social Bookmarking