Marketing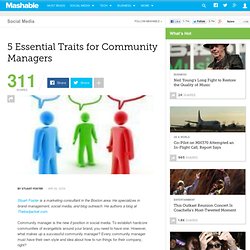 Stuart Foster is a marketing consultant in the Boston area. He specializes in brand management, social media, and blog outreach. He authors a blog at Thelostjacket.com.
Measuring the Effectiveness of Social Media
The dynamic Connie Bensen tagged me in a 'discussion meme' around the topic of how we can measure the effectiveness of social media campaigns. The meme has generated some fantastic conversations from severalsocial media experts. I want to stick to blogging, because that's probably where most companies go first. My view toward blogging is that you have to create value in order to get value.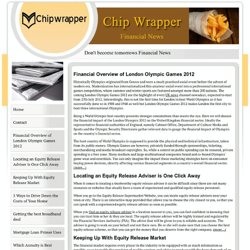 Chipwrapper Blog
Historically Olympics originated from Greece and were a much practiced social event before the advent of modern era. Modernization has internationalized this amateur social event into a professional international games competition, where summer and winter sports are featured amongst more than 200 nations. The coming London Olympic Games 2012 are the highlight of every UK news channel nowadays, expected to start from 27th July 2012. Interestingly, this is not the first time for London to host World Olympics as it has successfully done so in 1908 and 1948 as well but London Olympic Games 2012 makes London the first city to host three international Olympics. Being a World Olympic host country presents stronger connotations than meets the eye.