Adobe
Dessin des yeux et des sourcils - Ateliers créatifs avec Illustrator - Pour en savoir plus...
Trapcode Particular for Nuke 2.1.2 Full. The full version allows you to use the software interactively on a single machine. Render-only. The render-only version lets you use the software on a single machine for background-rendered processing.
Red Giant Software: Trapcode Particular for Nuke 2.1.2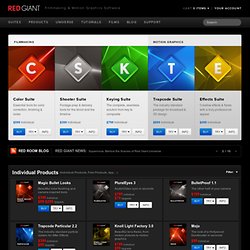 TV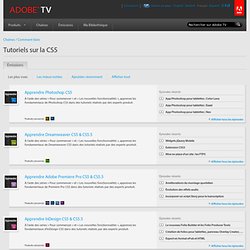 Tutoriels sur la CS5 Apprendre Photoshop CS5 À l'aide des séries « Pour commencer » et « Les nouvelles fonctionnalités », apprenez les fondamentaux de Photoshop CS5 dans des tutoriels réalisés par des experts produit. Produits concernés:
TV | Chips & Tips
Lorsque l'on travaille sur un projet de design, il est intéressant de pouvoir demander des avis et commentaires à des collaborateurs distants tels que l'intégrateur, le client, etc. Et tout cela sans arrêter de travailler sur le projet en question. Bien sûr, on peut initier une révision partagée depuis Acrobat Pro, mais il faut en amont générer un fichier PDF. Pour un besoin de retour plus rapide, on peut utiliser le service en ligne CS Review que nous allons présenter dans cet épisode.