Self
Daily Schedule for Happiness. Top 10 Weight Loss Foods that You Must Rely Upon | Weight Loss Tips. 100 Tips on How to Lose Weight Fast. If you need to lose weight fast, you've come to the right place.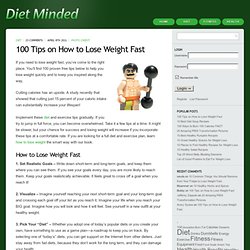 You'll find 100 proven free tips below to help you lose weight quickly and to keep you inspired along the way. Cutting calories has an upside. 10 Ways To Be Happy, On Purpose. "He who depends on himself will attain the greatest happiness" ~Chinese Proverb I was at a Women's Leadership Conference about a year ago and had an "ah-ha moment".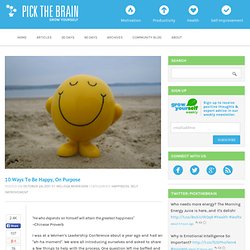 We were all introducing ourselves and asked to share a few things to help with the process. One question left me baffled and ultimately changed my life; "What do you do to make yourself happy?". At the time I honestly didn't know.
---