Software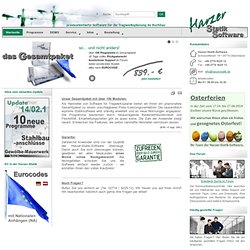 Unser Gesamtpaket mit über 90 Modulen: Als Hersteller von Software für Tragwerksplaner bieten wir Ihnen ein praxisnahes Gesamtpaket zu einem unschlagbaren Preis-/Leistungsverhältnis! Die tausendfach erprobte Statiksoftware wird ständig erweitert und an neue Normungen angepasst. Die Programme bestechen durch herausragende Bedienerfreundlichkeit und Flexibilität. Einarbeitungszeiten gibt es quasi keine. Die Zahl der Anwender steigt rasant.
Harzer-Statik-Software - Startseite
Why iPhone/iPod Touch/iPad Owners Should Use Linux | everyday linux how2s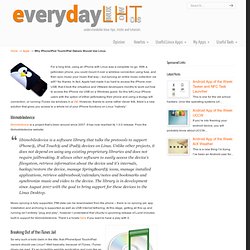 For a long time, using an iPhone with Linux was a complete no go. With a jailbroken phone, you could mount it over a wireless connection using fuse, and then sync music your music that way – but syncing an entire music collection via wifi? No thanks. In fact, Apple had made it so hard to access the iPhone over USB, that it took the virtualbox and VMware developers months to work out how to access the iPhone via USB on a Windows guest. So this left Linux iPhone users with the option of either jailbreaking their phone and using a kludgy wifi connection, or running iTunes via windows in a VM.
IHETS is a consortium of Indiana's public and private higher education institutions, state government agencies, public libraries, public broadcast stations, and K-12 schools collaborating to advance the education and public service activities of its members through reliable, cost-effective shared technology and eLearning services like the Indiana College Network (ICN). A trusted provider of cost-effective technical services A contributor to economic / workforce development
About Us
Wave Accounting
Create a business website, build a site in minutes - Intuit Websites
ChemEng Software Design -CESD- Software Engineering Tools