IPAD
Daily App Round-up 7 januari
Daily App Round-up 7 januari - In de Daily App Round-Up vertellen wij je welke Apps er vandaag in de aanbieding, of tijdelijk gratis verkrijgbaar zijn. Bovenaan vind je ook applicaties die gratis, of in prijs verlaagd zijn, maar deze apps zijn iets interessanter dan de onderstaande apps. Bovendien hebben we bij deze drie applicaties wat extra uitleg en een screenshot. 120BPM voor de iPhone 120 BPM is een app van ontwikkelaar Little World Studios. In samenwerking met FAAD is deze app alleen vandaag gratis verkrijgbaar.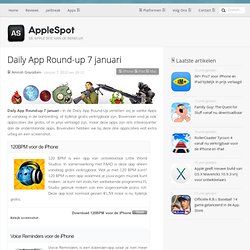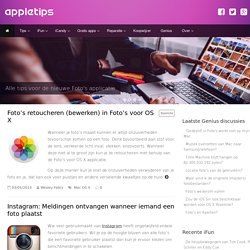 Vandaag tijdelijk gratis in de iOS App StoreEen dagelijks overzicht van de beste gratis iPhone/iPad apps! Meer info... Sinds enige tijd kun je via Facebook bellen met je vrienden.
Tutorials
The Apple iPad is an amazing tablet, and to help you get the most out of it, we've put together a comprehensive list of every tip, trick, and tutorial for you. Read on for more. Note: This article was originally published earlier this year, but we've updated it with a real lot more content since then, so we're republishing it for you. We'll be keeping this page updated as we find more great articles, so you should bookmark this page for future reference. How to Maximize Your iPad's Battery Life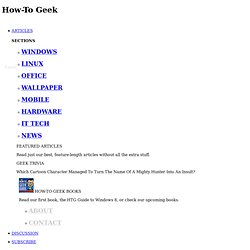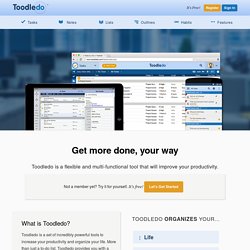 Organize Your Tasks. Use folders, tags, contexts, subtasks and more to organize, search and sort through your tasks. Improve Your Productivity. Toodledo's hotlist, customizable alarms, and sortable online to-do list will help you remember to complete tasks on-time. Go Anywhere. Get Toodledo on your mobile phone, in your email, on your calendar, integrated directly into your web browser, and more.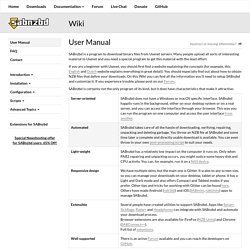 SABnzbd User Manual - SABnzbd
Click here to edit contents of this page. Click here to toggle editing of individual sections of the page (if possible). Watch headings for an "edit" link when available.
Simyo prepaid
Concept: iPad Pro met magneetlader en vier camera's donderdag, 17 april 2014 (17:00) in Geruchten | Bastiaan Vroegop Heel af en toe komen er verhalen voorbij over een iPad Pro, maar details over deze grotere iPad zijn tot nu toe zeer schaars.