Management
The Law of Success (originally The Law of Success in 16 Lessons ) is the title of Napoleon Hill 's first book set, published initially in 1928 as an multi-volume correspondence course and later more compact formats in recent years.
The Law of Success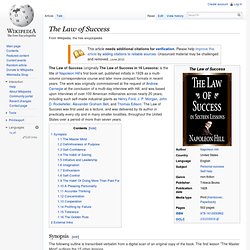 Scientific management - a history and criticism - Google eBookstore
Shop management - Google eBookstore
The principles of scientific management - Google eBookstore
The best business books ever: the ...
Joseph Moses Juran (December 24, 1904 – February 28, 2008) was a Romanian -born American management consultant and engineer. He is principally remembered as an evangelist for quality and quality management , having written several influential books on those subjects. [ 1 ] He was the brother of Academy Award winner Nathan H.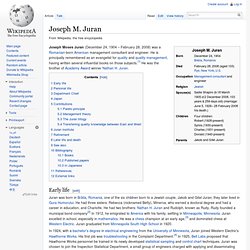 Joseph M. Juran
Diseconomies of scale are the forces that cause larger firms and governments to produce goods and services at increased per-unit costs .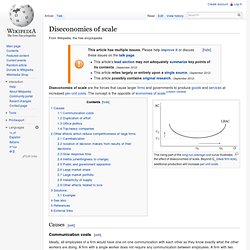 Diseconomy of scale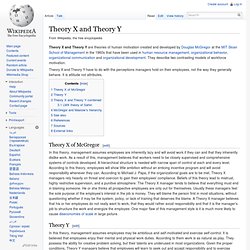 Theory X and theory Y
Theory X and Theory Y are theories of human motivation created and developed by Douglas McGregor at the MIT Sloan School of Management in the 1960s that have been used in human resource management , organizational behavior , organizational communication and organizational development . They describe two contrasting models of workforce motivation. Theory X and Theory Y have to do with the perceptions managers hold on their employees, not the way they generally behave.
Peter Principle
The Peter Principle is a proposition that states that the members of an organization where promotion is based on achievement, success, and merit, will eventually be promoted beyond their level of ability. The principle is commonly phrased, "Employees tend to rise to their level of incompetence."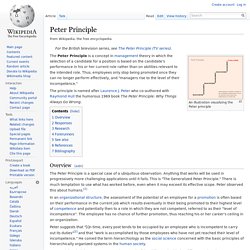 William Whyte's The Organization Man
Edgar Schein
Edgar Henry Schein (born 1928), a former professor at the MIT Sloan School of Management , has made a notable mark on the field of organizational development in many areas, including career development , group process consultation , and organizational culture . He is generally credited [ by whom?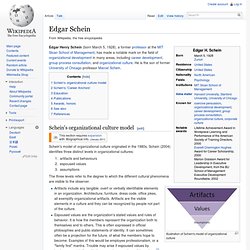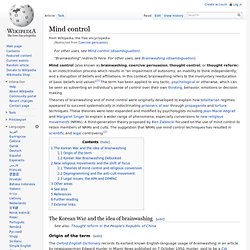 Coercive persuasion
Coercive persuasion comprises social influences capable of producing substantial changes in behavior, attitude, and ideology through the use of coercive tactics and persuasion , via interpersonal and group-based influences.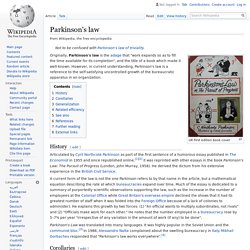 Parkinson's law is the adage first articulated by Cyril Northcote Parkinson as part of the first sentence of a humorous essay published in The Economist in 1955: [ 1 ] [ 2 ]
Parkinson's Law
W. Edwards Deming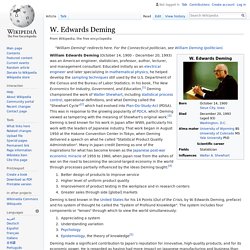 William Edwards Deming (October 14, 1900 – December 20, 1993) was an American statistician , professor , author , lecturer and consultant .