Management
The Law of Success (originally The Law of Success in 16 Lessons) is the title of Napoleon Hill's first book set, published initially in 1928 as an multi-volume correspondence course and later more compact formats in recent years.
The Law of Success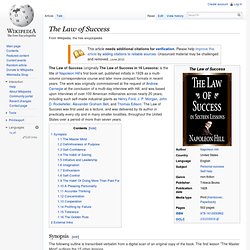 Scientific management - a history and criticism - Google eBookstore
Shop management - Google eBookstore
The best business books ever: the ...
Joseph Moses Juran (December 24, 1904 – February 28, 2008) was a Romanian-born American management consultant and engineer. He is principally remembered as an evangelist for quality and quality management, having written several influential books on those subjects.[1] He was the brother of Academy Award winner Nathan H.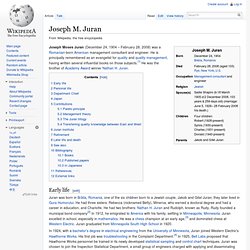 Joseph M. Juran
Causes[edit]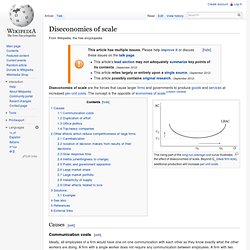 Diseconomy of scale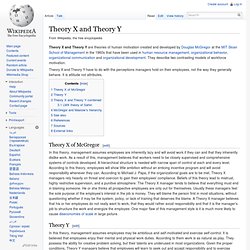 Theory X and theory Y
Theory X and Theory Y are theories of human motivation created and developed by Douglas McGregor at the MIT Sloan School of Management in the 1960s that have been used in human resource management, organizational behavior, organizational communication and organizational development. They describe two contrasting models of workforce motivation. Theory X and Theory Y have to do with the perceptions managers hold on their employees, not the way they generally behave.
The Peter Principle is a management theory which suggests that organizations risk filling management roles with people who are incompetent if they promote those who are performing well at their current role, rather than those who have proven abilities at the intended role. It is named after Laurence J.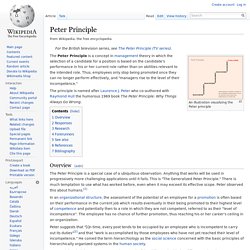 William Whyte's The Organization Man
Edgar Schein
Edgar Henry Schein (born March 5, 1928), a former professor at the MIT Sloan School of Management, has made a notable mark on the field of organizational development in many areas, including career development, group process consultation, and organizational culture. He is the son of former University of Chicago professor Marcel Schein.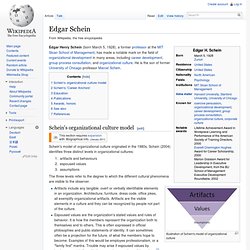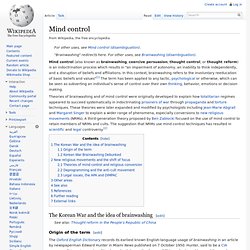 Coercive persuasion
Mind control (also known as brainwashing, coercive persuasion, thought control, or thought reform) refers to an indoctrination process which results in "an impairment of autonomy, an inability to think independently, and a disruption of beliefs and affiliations. In this context, brainwashing refers to the involuntary reeducation of basic beliefs and values"[1] The term has been applied to any tactic, psychological or otherwise, which can be seen as subverting an individual's sense of control over their own thinking, behavior, emotions or decision making. Theories of brainwashing and of mind control were originally developed to explain how totalitarian regimes appeared to succeed systematically in indoctrinating prisoners of war through propaganda and torture techniques. These theories were later expanded and modified by psychologists including Jean-Marie Abgrall and Margaret Singer to explain a wider range of phenomena, especially conversions to new religious movements (NRMs).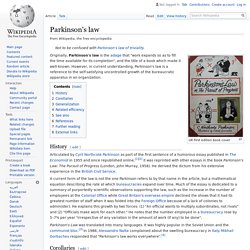 Parkinson's law is the adage which states that "work expands so as to fill the time available for its completion".
Parkinson's Law
W. Edwards Deming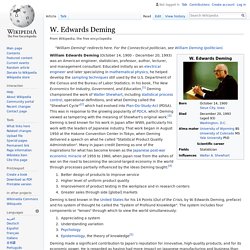 William Edwards Deming (October 14, 1900 – December 20, 1993) was an American statistician, professor, author, lecturer, and consultant.