Webshop
How It Works
Home How It Works About Us FAQ Contact Us In the Press Partner with Us ScrollDown Setup Pounce once, whichonly takes a minute. Your information stays safe and securelylocked in your phone. Pounce does notstore it on any servers.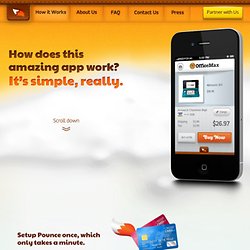 Cleeng: everyone can make money from quality content.
Twicketer Home
FaceCash
Cerizmo - Sell Downloads Online, Sell Files Online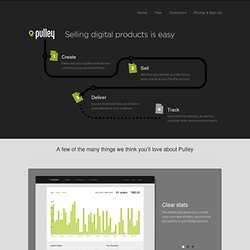 Do what you do best Stay focused on creating and selling your digital goods, and let Pulley handle the secure hosting, delivery, and tracking. Sell anywhere Embed "Buy Now" buttons into any website, blog, Twitter, Facebook, MySpace, email, or anywhere else you can imagine.
Pulley Tour