Webshop
How It Works
Home How It Works About Us FAQ Contact Us In the Press Partner with Us ScrollDown Setup Pounce once, whichonly takes a minute. Your information stays safe and securelylocked in your phone. Pounce does notstore it on any servers.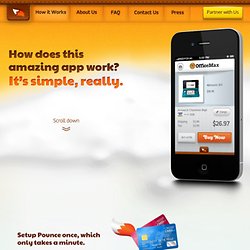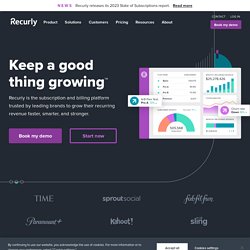 View Case Studies Recover Lost Revenue Cut credit card declines up to 27% Recurly recovers almost 9% of revenue each month without requiring us to chase past due invoices. —ProProfs
Cleeng: everyone can make money from quality content.
Twicketer Home
FaceCash
Welcome to Payloadz Since 2002, we have provided a service to sell downloadable items such as Software, eBooks, music, movies, digital art, manuals, articles, certificates, forms, files, and anything else that can be downloaded. Our automated service delivers your products to your customers instantly after payment. Our system operates using PayPal's online payment system and supports Amazon Payments, 2Checkout, and TrialPay. Our sellers see an average 1,000% increase in sales using our service. Learn more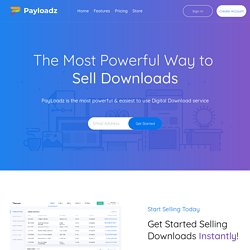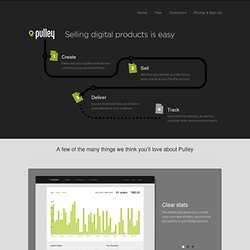 Do what you do best Stay focused on creating and selling your digital goods, and let Pulley handle the secure hosting, delivery, and tracking. Sell anywhere Embed "Buy Now" buttons into any website, blog, Twitter, Facebook, MySpace, email, or anywhere else you can imagine. Integrate with Big Cartel Have a Big Cartel store? Pulley makes it possible for your customers to purchase digital products seamlessly through Big Cartel. Automated delivery It's the future! Our robots will automatically and instantly email secure downloads to your customers after payment.
Pulley Tour