ROI
AUDI eKurzinfo App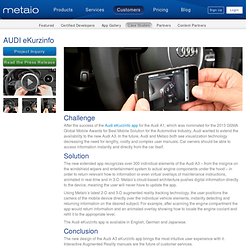 Challenge After the success of the Audi eKurzinfo app for the Audi A1, which was nominated for the 2013 GSMA Global Mobile Awards for Best Mobile Solution for the Automotive Industry, Audi wanted to extend the availability to the new Audi A3. In the future, Audi and Metaio both see visualization technology decreasing the need for lengthy, costly and complex user manuals. Car owners should be able to access information instantly and directly from the car itself.
EvntLive, Inc.
Price and Features | basket2go.net
Solve Problems. Win Contests. Make Money.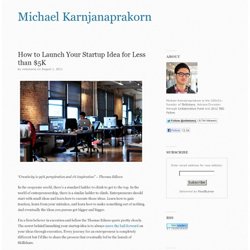 "Creativity is 99% perspiration and 1% inspiration" – Thomas Edison In the corporate world, there's a standard ladder to climb to get to the top. In the world of entrepreneurship, there is a similar ladder to climb.
Five Popular Web Strategies That Don't Work
At your next moment of change and opportunity, what kind of leader will you be? This question arose again recently as we kicked off a major web project with a client. The goals of the project were typical enough: improve usability , differentiate the firm, and close the gap with competitors. But that was the problem.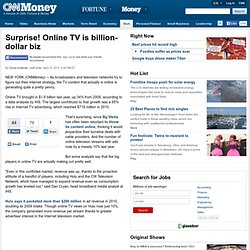 By David Goldman , staff writer April 13, 2011: 4:20 PM ET NEW YORK (CNNMoney) -- As broadcasters and television networks try to figure out their Internet strategy, the TV content that actually is online is generating quite a pretty penny. Online TV brought in $1.6 billion last year, up 34% from 2009, according to a data analysis by IHS. The largest contributor to that growth was a 65% rise in Internet TV advertising, which reached $719 million in 2010. That's surprising, since Big Media has often been reluctant to throw its content online , thinking it would jeopardize their lucrative deals with cable providers.
Surprise! Online TV is making money - Apr. 13