Heetsel
Services | Red Bluejay Foundation. Over Brainport Development « Brainport Development. Ontwikkelingsmaatschappij nieuwe stijl Brainport Development is een ontwikkelingsmaatschappij die samen met vertegenwoordigers uit bedrijfsleven, kennisinstellingen en overheid werkt aan het versterken van Brainport Regio Eindhoven.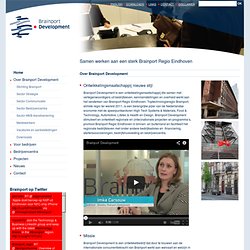 Toptechnologieregio Brainport, slimste regio ter wereld 2011, is een belangrijke pijler van de Nederlandse economie met de speerpuntsectoren High Tech Systems & Materials, Food & Technology, Automotive, Lifetec & Health en Design. Brainport Development stimuleert en ontwikkelt regionale en (inter)nationale projecten en programma's, promoot Brainport Regio Eindhoven in binnen- en buitenland en faciliteert het regionale bedrijfsleven met onder andere bedrijfsadvies en -financiering, startersvoorzieningen, bedrijfshuisvesting en bedrijvencentra. Missie. How Blackberry, not Twitter, fuelled the fire under London's riots. Over the weekend parts of London descended into chaos as riots and looting spread after a protest organised around the yet unexplained shooting of a man by Police.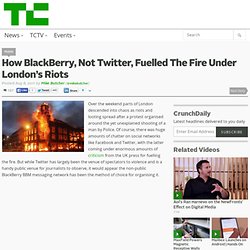 Of course, there was huge amounts of chatter on social networks like Facebook and Twitter, with the latter coming under enormous amounts of criticism from the UK press for fuelling the fire. But while Twitter has largely been the venue of spectators to violence and is a handy public venue for journalists to observe, it would appear the non-public BlackBerry BBM messaging network has been the method of choice for organising it. Bribespot. IT Dashboard. Federal US Chief Information Officer (CIO), Office of Management and Budget Analyze and Evaluate a Portfolio of Over 7,000 Federal Information Technology Investments Launch IT Dashboard The Challenge The Federal government invests over $70B per year in information technology (IT).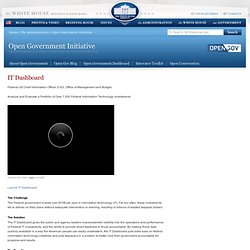 ---