Cold War
Get flash to fully experience Pearltrees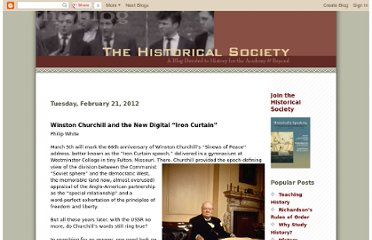 Philip White March 5th will mark the 66th anniversary of Winston Churchill's "Sinews of Peace" address, better known as the "Iron Curtain speech," delivered in a gymnasium at Westminster College in tiny Fulton, Missouri. There,
Richard B. Russell Library
Published time: February 14, 2012 11:14 Edited time: February 15, 2012 10:24 image from forums.airbase.ru There are claims in the Russian media; the country was within a hair's breadth of a disaster comparable to Chernobyl a few weeks ago. It is alleged a strategic missile-carrying sub was on fire for more than a day with its entire arsenal aboard. ­According to Kommersant-Vlast magazine the submarine K-84 'Ekaterinburg' was undergoing minor repairs when it caught fire on December 29 during routine maintenance at a dry dock in Murmansk in Northern Russia. The missiles had not been offloaded as the repairs were regarded as minor, and the sub was due to return to service early in 2012.
Former Soviet tyrant Joseph Stalin wrote in one letter to his wife Nadya, while she was away from him seeking treatment for headaches in Germany, "I miss you so much Tatochka. ...I'm as lonely as a horned owl." The father of fascism, Benito Mussolini, wrote to his love Ida Dalser: "My little Ida, I have just arrived after twelve endless hours on a train that left me completely covered in soot. I washed it off as best as I could and my first thought, even before going to dinner, is you." Napoleon Bonaparte wrote to his wife Josephine incessantly, begging her to visit him and write to him. "You are going to be here beside me, in my arms, on my breast, on my mouth? Take wing and come, come!