Troubling
Water Fluoridation
Banned hyperlinks could cost you $11,000 a day - Technology - smh.com.au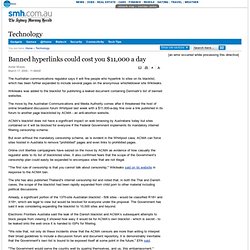 The Australian communications regulator says it will fine people who hyperlink to sites on its blacklist, which has been further expanded to include several pages on the anonymous whistleblower site Wikileaks.
There are a thousand things wrong with flying, considering that it's an excellent way to burn precious liquid fuels for something that does not produce lasting economic value, that it puts combustion products into atmospheric layers where they really do not belong, and a score of other things as well. In that way, it may be a bit strange to see advice that superficially is related to flying on the PRI blog.
Permaculture Research Institute of Australia » Full Monty Scanner or Enhanced Pat-Down – the Only Options?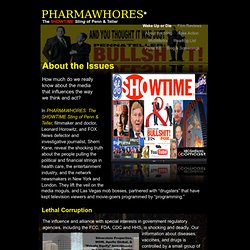 About the Issues
Dr. Len Horowitz is far and away health care's most riveting and controversial personality, awarded "World Leading Intellectual" by the World Organization for Natural Medicine. Sherri Kane is an investigative journalist and FOX News defector that has authored a number of highly controversial articles on the "PharmaMedia," the dark side of politicians, including George Bush and Barack Obama.
Permaculture Research Institute of Australia » Closing the 'Collapse Gap': the USSR was Better Prepared for Collapse than the US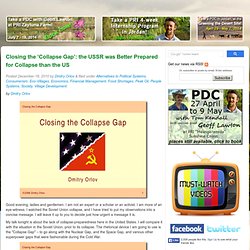 Good evening, ladies and gentlemen.