Humor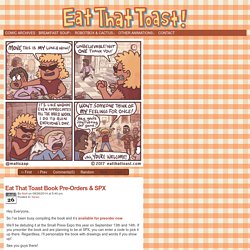 Comics and Animation!
Hello people, it's a new year! If you are a fan of Eat That Toat then you may have noticed that comics haven't been updating as frequently. This is for a myriad of reasons, some being that I'm busy with other work and some that I just can't think of anything good. I've been doing Eat That Toast comics for over three years now and each year end up producing fewer comics than the one before it.
THIS is Why We're Screwed! ™
Two Sexy Geeks
PSYCHOFACTZ.
Science, Love and LSD
Daily Lessons in Science, Literature, Love and Life . . . Updated Seven Days A Week
Inspirit, Wisdom, Strange Quotes
Web comic, podcasts, and other junk.
EXTRALIFE – By Scott Johnson Web comic, podcasts, and other junk. Home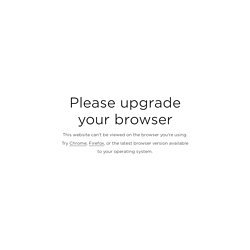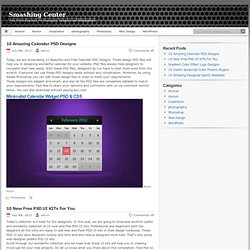 10 Amazing Calendar PSD Designs Today, we are showcasing 10 Beautiful and Free Calendar PSD Designs. These design PSD files will help you in designing wonderful calendar for your website. PSD files always help designers to complete their task easily.
Humor Image
My Humor Spot
Fun factory blog
Free Online Comics • Comic Pool
by Wes and Tony
DOGHOUSE
Baby Diaper Cartoon
Achewood § February 9, 2012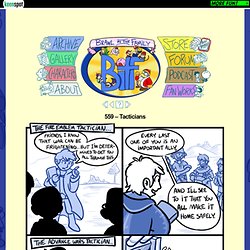 Monday, December 23 — 3:00 PM Surprise! One last Christmas gift for you guys: Super Carol 64! I wasn't sure if I'd be able to finish this one in time (I'm leaving the state to visit my in-laws in a couple hours), so it doesn't have quite as many songs as I'd like, but I hope you enjoy.
Brawl in the Family
Kevin & Kell by Bill Holbrook
Last updated: Monday January 6, 2014 Save Kevin & Kell! The Atlanta Journal-Constitution has ceased running "Kevin & Kell," and I humbly ask its readers to contact the paper and politely request its reinstatement. You can call, write or send an Email, and here's the contact information: Mark Waligore Managing Editor The Atlanta Journal-Constitution 223 Perimeter Center Pkwy NE Atlanta, GA 30346 404-526-7411 mwaligore@ajc.com Thanks in advance for your support!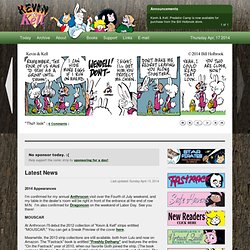 The official Dilbert website with Scott Adams' color comic strips, animation, mashups and more!
The Official Site of Dave Coverly
PosterPie
LOLDWELL.com -
Doubleton Abbey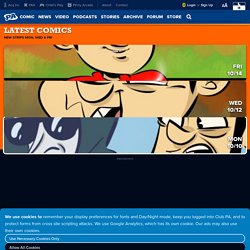 We'd seen the Kickstarter for Bible Adventures: Call of Abraham mentioned all over, and it reminded us of The Bible Online strip we'd done a ways back. But that was very much in The Far Side vein, single panel type stuff, and I thought there was room to investigate it further. The new game is more of a single player RPG, but we couldn't leave well enough alone. That's correct: in our humorous .jpeg, we were less than entirely factual. Call the police. The pitch is poor; we may accurately call the offer they've made of Bible Adventures: Call of Abraham a Kickstopper.
Parents Shouldn't Text - Funny, Crazy, WTF Text Messages From Mom And Dad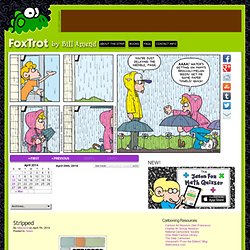 By billamend on January 18th, 2014 Posted In: News Back when I was in high school and college, I enjoyed drawing cartoons. But I loved programming computers. In fact, my suspicion is I owe my current career in large part to the fact that I just wasn't all that great at the computer stuff. One evening last January I decided that my 2013 New Year's resolution would be to reawaken that happy younger me by updating my 30-years-out-of-date programming skills to the point where I could try writing an iOS app. I even had a super-easy-to-implement app idea in mind: a Jason Fox themed math quiz.
FoxTrot by Bill Amend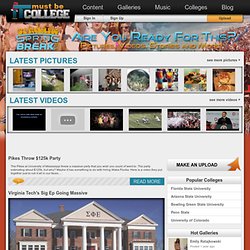 It Must Be College | College Pictures, Videos, Texts and Quotes
Pikes Throw $125k Party The Pikes at University of Mississippi threw a massive party that you wish you could of went to. The party estimating about $125k, but why? Maybe it has something to do with hiring Waka Flocka.
Comics – Potluck Comics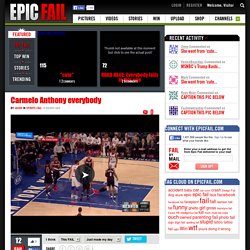 EPIC FAIL .COM : #1 Source for Epic Fail and Fail Pictures, Fail Videos, and Fail Stories
Sexy FAIL 136 fail Votes 25Comments "I GOT THE SWAG AND IT'S PUMPIN OUT MY OVARIES" Tattoo FAIL 156 fail Votes 25Comments
APOKALIPS - The greatest web comic of all time
Internet Meme Database
Sickipedia - Building the world's best collection of sick jokes
The latest from LukeSurl.com
Kerning
xaXor.com
Watch It Backwards | If You Watch It Backwards
Funny Quotes | Funny Pictures | Funny Quotations
Fredo and Pidjin. The Webcomic
Real Life Comics - The Online Comic ©1999-2010 Greg Dean
Ctrl+Alt+Del
HALOLZ
Hourly Comic Day Comics 2012
Home - TheFunnyPlanet.com - Funny Pictures, Epic Fails, iPhone Autocorrects, Awkward Texts, LOL Photos
CollegeHumor - Funny Videos, Funny Pictures, Funny Links!
Funny Webcomic
Funny or Die - Funny Videos, Funny Pictures, and Funny Jokes
Gigatonne
Funny Pictures - Pete.com
Geek Is Awesome - Get Your Geek On!
random nonsense 5 days a week
The Loney Infermo - Old Men On Vacation part 3
theWAREHOUSE web comic
Internet Webcomic - A Webcomic on the Internet
Comics, Quizzes, and Stories