Official Iditarod Website pages
For Teachers » Books About Iditarod and Alaska. Iditarod Education Department Resource List Compiled by Susan Ujka Larson and Cheryl Hannon This list may not be exhaustive.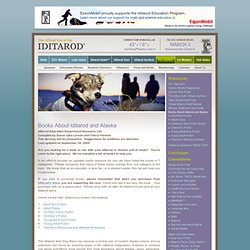 Suggestions for additions are welcome. Last updated on September 26, 2009 Are you looking for a book to use with your Iditarod or Alaska unit of study? You've come to the right place. For Teachers » Zuma's Paw Prints. Hello Boys and Girls, Have we got some great 'reads' for you this year!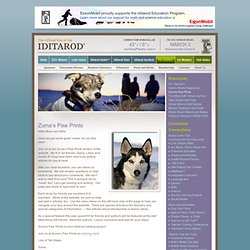 Join us at our Zuma's Paw Prints section of the website.
---