Tools
Ten More Top Spotify Tips! After Part I and Part II, here are ten more new Spotify tips to help you get to most out of the service!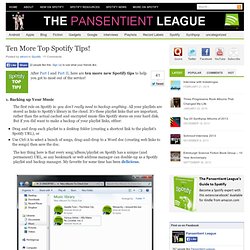 1. Backing up Your Music The first rule on Spotify is: you don't really need to backup anything. Search with Soundex. Getting Started Search with Soundex Use Soundex codes to your advantage by enabling sounds-like searches in your apps.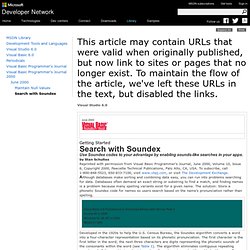 Public Data Explorer. Indicadores sobre Desarrollo Humano Informe sobre Desarrollo Humano 2013, Programa de las Naciones Unidas para el Desarrollo Los datos empleados para calcular el Índice de Desarrollo Humano (IDH), y los otros indicadores compuestos que se publican en el Informe Sobre Desarrollo ...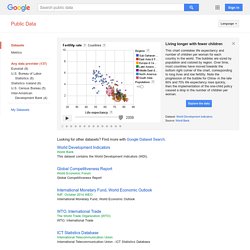 Desempleo en Europa (mensual) Eurostat armonizados de datos de desempleo de los países europeos. Wolfram|Alpha: Computational Knowledge Engine. Google - Web History. Remove Duplicate Contacts - App. ProgrammableWeb - Mashups, APIs, and the Web as Platform.
Can You Run It? Proxy raiden: Surf with proxy without configuring anything. MUBI: your online cinema, anytime, anywhere.
Pdata AB - programutveckling för persondatorer. Generator | QR-Code | BeeTagg | Datamatrix. We are excited about the added value of BeeTagg's Dynamic Codes.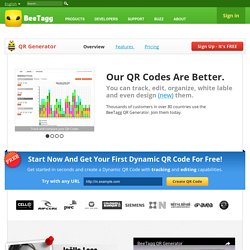 The tracking capabilities have taken our marketing activities to a new level. Generate Dynamic QR Codes You want to get serious with QR Codes? Regex. Anteckningsblock. As of July 2012, Google Notebook has shut down and all Notebook data should now be in Google Docs.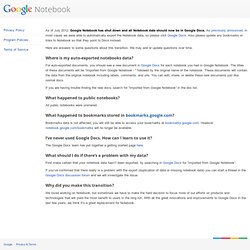 As previously announced, in most cases we were able to automatically export the Notebook data, so please visit Google Docs. Also please update any bookmarks or links to Notebook so that they point to Docs instead. Add Letters » Warning Sign Generator. Time to warn someone you know of imminent danger!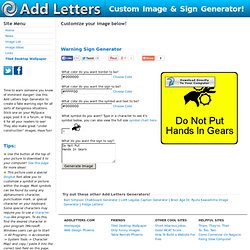 Use this Add Letters Sign Generator to create a fake warning sign for all sorts of dangerous situations. Stick one on your MySpace page, post it in a forum, or blog it for all your readers to see! They also make great "under construction" images. Reader. 5gb of netharddrive! = Make eSnips your home for sharing. How To: Back Up All Your Stuff For Free, No Hard Drive Needed - Backup - Gizmodo. MP3tunes Music Locker: Your Music Everywhere.
---