Reading
Justice for All: Earl Warren and the Nation He Made: Jim Newton: 9781594482700: Amazon.com. The Book Seer | What should I read next. IndieBound. LibraryThing | Catalog your books online. Book recommendations from readers like you. Kurt Vonnegut explains drama. I was at a Kurt Vonnegut talk in New York a few years ago.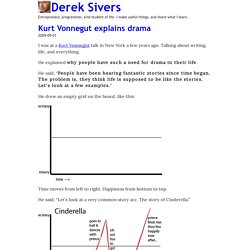 Talking about writing, life, and everything. He explained why people have such a need for drama in their life. He said, "People have been hearing fantastic stories since time began. The problem is, they think life is supposed to be like the stories. Let's look at a few examples."
Favorite Poems
Booklists. Book posters for reading enthusiasts - Postertext.
---