General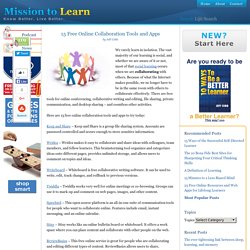 Collaboration is central to social learning . This guest post from Karen Schweitzer highlights some great free tools for connecting and sharing with others. Being in the same room to collaborate on a project is no longer necessary thanks to the many different applications that are available over the web.
Home - Real Classroom Ideas
Powerpoint has produced more bad design in its day that perhaps any other digital tool in history with the possible exception of Microsoft paint. In this post we're going to address the epidemic of bad presentation design with ten super practical tips for designer better looking and more professional presentations. Along the way we'll see a number of awesome slide designs from Note & Point along with some custom examples built by yours truly.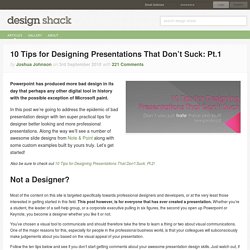 Whenever the subject of why some people learn faster comes up, I get a whole host of common answers: Some people are just naturally smart . (Often implying you can't improve) Everyone is "smart" in their own way . (Nonsense, research indicates different "intelligences" often correlate) IQ is all in the genes .