General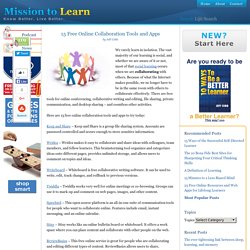 Collaboration is central to social learning. This guest post from Karen Schweitzer highlights some great free tools for connecting and sharing with others. Being in the same room to collaborate on a project is no longer necessary thanks to the many different applications that are available over the web.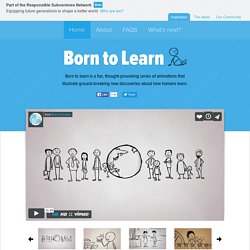 Battling for the Soul of Education Moving beyond school reform to educational transformation: The findings and recommendations of 3 decades of synthesis Download from battlingforthesoulofeducation.org
Home - Real Classroom Ideas
Ever wished you had access to the file cabinets of other teachers in your school? Consider it done! This site is a collection of all the activities and ideas I've collected over the past five years, available for your use. This site is totally free to use, and I'll keep it that way.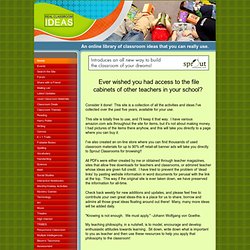 Powerpoint has produced more bad design in its day that perhaps any other digital tool in history with the possible exception of Microsoft paint. In this post we're going to address the epidemic of bad presentation design with ten super practical tips for designer better looking and more professional presentations. Along the way we'll see a number of awesome slide designs from Note & Point along with some custom examples built by yours truly.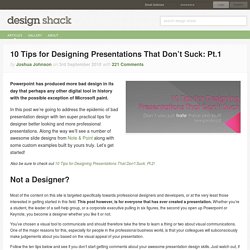 Whenever the subject of why some people learn faster comes up, I get a whole host of common answers: Some people are just naturally smart. (Often implying you can't improve)Everyone is "smart" in their own way. (Nonsense, research indicates different "intelligences" often correlate)IQ is all in the genes.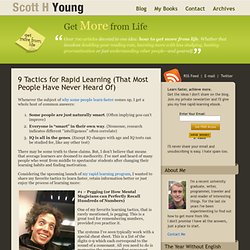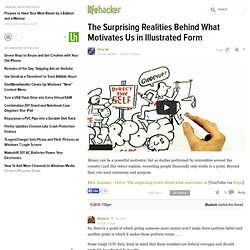 @Blueluck: Very true - I've seen other countries where people leave their family in another country to go find work, and then to manual labor for extremely cheap just to be able to send it all home to their family. I guess that could be interpreted as their purpose, but the work is not purposeful in and of itself. I guess "pay enough to take money off the table" covers that, so we're only talking about how to motivate people after they're at the comfortable level most Americans that read this blog are at. Interesting results in India, though. I believe there is a threshold that once you're paid a certain amount, you feel on top of things like you deserve it, so you don't work hard to move up further.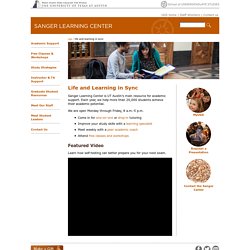 Skip navigation links ugs : life and learning in sync Sanger Learning Center is UT Austin's main resource for academic support. Each year, we help more than 20,000 students achieve their academic potential. We are open Monday through Friday, 8 a.m.-5 p.m. Come in for one-on-one or drop-in tutoringImprove your study skills with a learning specialistMeet weekly with a peer academic coachAttend free classes and workshops