Virtual assistant
YourManInIndia
Tasks EveryDay: 24 / 7 Business & Personal Virtual Assistant India.
Alan Dowzall, Pace INC "To provide you with some feedback with regard to your work for us over the past few months: the work from my standpoint has gone very well. The team's ability to mould yourselves to our way of working to meet us at the point of our changing and developing business needs has been well received by me our team. We are looking forwards to continuing in the same way as we start to work together on projects for our customers, most notably Microsoft. I thank you for all the hard work and for the patience that you all have had at times in waiting for us to be ready with some of our deliverables.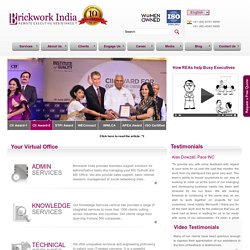 Thank you for your interest in our free e-mail series on outsourcing your life. Your first tip will arrive in your inbox shortly. An error occured while adding your email to our mailing list. Please try again later or send an email to da@asksunday.com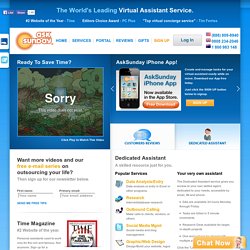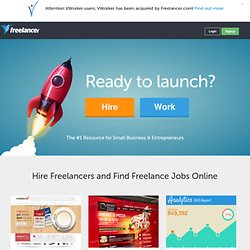 Freelancer.com is the world's largest freelancing, outsourcing, and crowdsourcing marketplace for small business. With over 9 million users, you can hire a freelancer to do your contract work at a fraction of the cost. Whether you need PHP developers, web designers, or content writers, you can outsource jobs within minutes. Browse through hundreds of skills including copywriting, data entry, and graphic design or more technical areas like coding HTML, programming MySQL, and designing CSS. Are you an entrepreneur just starting a company? Find a quality graphic designer to create a logo to your specifications.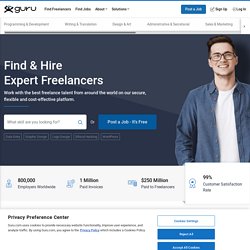 Discover the finest freelancers online. Post a Job (FREE) Want a Job? Join Now
The Canadian Virtual Assistant Connection (CVAC ) is the only organization created solely for Canadian Virtual Assistants. We provide a venue for VAs to network, share knowledge and skills, plan events and obtain valuable support from other VAs in various stages of business development. The mission of CVAC is to connect VAs and clients globally.
Canadian Virtual Assistant Connection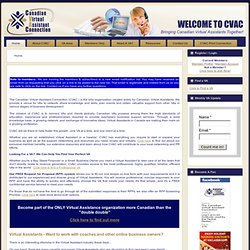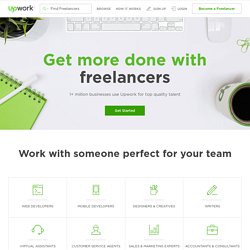 Find freelancers at the world's most-trusted online workplace. Elance is where businesses go to find, hire, collaborate with and pay leading freelancers from more than 180 countries. With a community of over 3 million freelancers and 1 million businesses, on Elance it's easy to hire a top freelancer. Find a developer, freelance designers or other talented freelancers with the most in-demand skills. More than a marketplace for freelance web developers, there's a world of talented people now freelancing on Elance. This includes talented application developers, software engineers, testers, network administrators, web designers, graphic designers, copywriters, market researchers, SEO experts, data analysts, social media marketers, translators, customer service agents, moderators, administrative assistants, accountants, lawyers and business consultants.
2 Minutes With A VA