Seek to support
Remarkable Pencils Ltd | UK Recycled Promotional Products
Reknit
Watch Documentaries online | Promote Documentary Film : Albino Killings in Africa by Suzanne S. Nielsen & Camilla Folsach Madsen
Homepage - Bread for the World: Have Faith. End Hunger.
Passion Flower - a multimedia performance celebrating creative recovery from breast cancer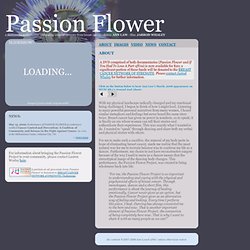 With my physical landscape radically changed and my emotional being challenged, I began to think of how I might heal. Listening to many powerful personal narratives from many women, I heard similar metaphors and feelings but never heard the same story twice. Breast cancer has given us power in numbers, so to speak; it is finally an era where women can tell their stories and authenticate their experiences. This was exactly what I wanted to do.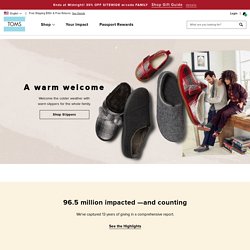 In 2006, TOMS founder Blake Mycoskie befriended children in a village in Argentina and saw that they didn't have adequate shoes to protect their feet. Wanting to help, he created TOMS Shoes, a company that would match every pair of shoes purchased with a pair of new shoes for a child in need. One for One.® In 2011, the One for One model was expanded and TOMS Eyewear was launched. With every pair purchased, TOMS helps restore sight to a person in need.