Recipes & more
Puerto Rican Tostones (Fried Plantains) Recipe. One Dish Chicken & Rice Bake. Beef Taco Skillet. This recipe was very good but I needed to add seasoning to it because it was rather bland.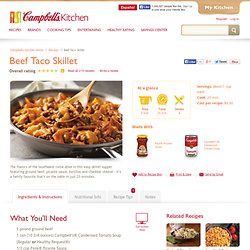 (I didn't read the previous reviews before making it). Next time I will definitely add taco seasoning. I served this with chopped green onions, chopped tomatoes, chopped jalapenos, sour cream, and picante... My Fridge Food - Recipes you already have in your Fridge. Food Nutrition Comparisons | twofoods. Oven-Baked Veggie Chips. Try Kitchen View!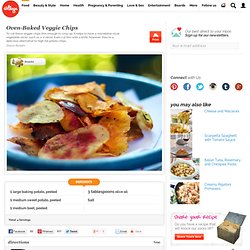 Take your computer to the kitchen and view this recipe full-screen, with step-by-step directions. Enter Kitchen View 1 Preheat the oven to 400 degrees F. 100 Calorie Snacks - KitchenDaily. Grilled Vegetable Lasagna. Another Thing to Make with All That Zucchini. Making lasagna in the bowels of the summer is probably a mild form of S&M.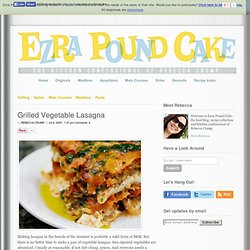 But there is no better time to make a pan of vegetable lasagna. Sun-ripened vegetables are abundant. Usually at reasonable, if not dirt-cheap, prices. Rainbow Cake in a Jar | The Family Kitchen. I've always had a penchant for sunshine in a jar.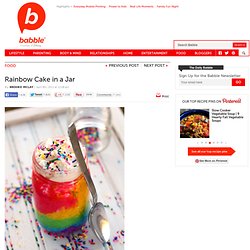 Doesn't the very phrase itself, "sunshine in a jar," roll off your tongue and fill your mouth with magic? While I've never yet found myself a sunshine in a jar, I think we may have just concocted it in our kitchen tonight. In this simple recipe, a basic white cake is turned into a slew of bright colors, baked to perfection, then topped with a creamy white frosting. Chicken Pot Pie with Cornbread Crust. Sometimes I wonder if Whole Foods wouldn't be kinder to shoppers if they erected an electric fence of sorts around some areas of the store.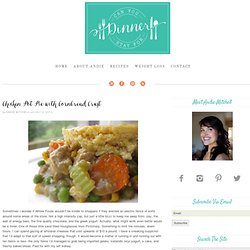 Not a high intensity zap, but just a little bzzz to keep me away from, say, the wall of energy bars, the fine quality chocolate, and the greek yogurt. Actually, what might work even better would be a timer. One of those little sand filled hourglasses from Pictionary. Something to limit the minutes, ahem hours, I can spend gazing at artisanal cheeses that cost upwards of $10 a pound. I have a sneaking suspicion that I'd adapt to that sort of speed shopping, though. Parmigiano Panko Herb Encrusted Chicken Breasts. This is my version of Italian Fried Chicken.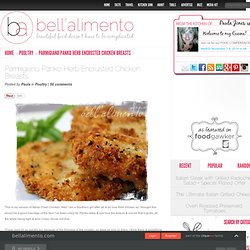 Well I am a Southern girl after all & do love fried chicken so I thought this would be a good marriage of the two! I've been crazy for Panko lately & just love the texture & crunch that it gives, all the while being light & airy! Crazy I know, but true. These cook oh so quickly too because of the thinness of the chicken, so keep an eye on them. I think there is something truly therapeutic about pounding things with a mallet & do it every time I can. Chicken with 40 Cloves of Garlic. We all have favorite food smells that trigger memories.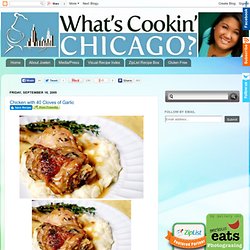 Some are good, some are bad... and some are just ones we've grown accustomed to as the norm. One of my favorite smells in the whole world is of onions and garlic sauteing in oil. This is how my mom started about 95% of the savory ethnic dishes she made. I knew the minute I heard the sizzle of the wok when the onions and garlic hit the oil, it was only a matter of time before we would be sitting down around the table to eat.
---