Oddities
The Joke: In the episode "In Lard Of The Dance" Homer discovers he can make money by stealing and reselling grease found in the back of Springfield Elementary's kitchen. They even build a contraption so that they can steal the maximum amount of grease in their car, like so...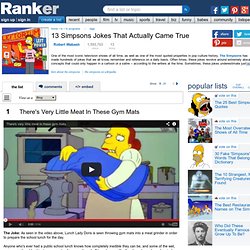 13 Simpsons Jokes That Actually Came True
The 13 Greatest Whitest Kids U Know Sketches (Page 3)
Fairly_Incredible_03.gif (595×880)
Now That You're Big
What Your Facebook Profile Pic Says About You - tumblemumble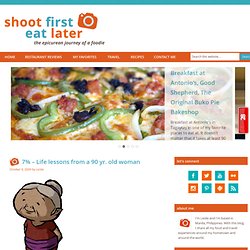 Written By Regina Brett, 90 years old, The Plain Dealer, Cleveland , Ohio "To celebrate growing older, I once wrote the 45 lessons life taught me. It is the most-requested column I've ever written.
funny-gifs-daredevil-penguin.gif (GIF Image, 250x162 pixels)
Watch Loveless Episode 1 Online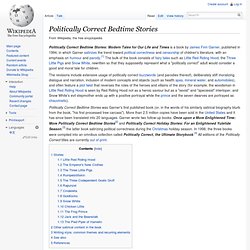 Politically Correct Bedtime Stories
Politically Correct Bedtime Stories: Modern Tales for Our Life and Times is a book by James Finn Garner , published in 1994, in which Garner satirizes the trend toward political correctness and censorship of children's literature, with an emphasis on humour and parody . [ 1 ] The bulk of the book consists of fairy tales such as Little Red Riding Hood , the Three Little Pigs and Snow White , rewritten so that they supposedly represent what a "politically correct" adult would consider a good and moral tale for children.
Amazing facts, random facts, interesting facts » Fuel / Petrol
► Journal of ardency by Class Actress | MUSIC FOR SEX | chooseyourownadventure | 8tracks
" Because I could not stop for Death " is a lyric poem by Emily Dickinson first published posthumously in Poems: Series 1 in 1890. The poem is about Death . Dickinson personifies him (death) as a gentleman caller who takes a leisuirely carriage ride with the poet to her grave.