Oddities
The Joke: In the episode "In Lard Of The Dance" Homer discovers he can make money by stealing and reselling grease found in the back of Springfield Elementary's kitchen. They even build a contraption so that they can steal the maximum amount of grease in their car, like so... They eventually give up after a few encounters with Groundskeeper Willie and the Springfield Grease Company. Bart and Homer barely escape an angry, greased up Willie while trying to make it home-free with their glorious, profit-garnering grease in tow. What Actually Happened: In November of 2011 The St. Louis Post-Dispatch reported that thieves had stolen at least $2,000 worth of grease from the privately-owned restaurant The St.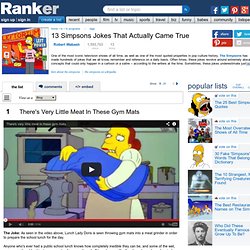 13 Simpsons Jokes That Actually Came True
The 13 Greatest Whitest Kids U Know Sketches (Page 3)
Fairly_Incredible_03.gif (595×880)
Now That You're Big
What Your Facebook Profile Pic Says About You - tumblemumble
Shoot First, Eat Later: 7% - Life lessons from a 90 yr. old woman
Fake iPhone Text
funny-gifs-daredevil-penguin.gif (GIF Image, 250x162 pixels)
microaggressions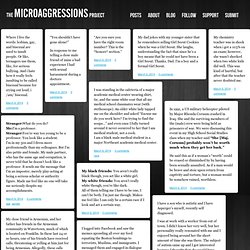 Where I live the words: lesbian, gay, and bisexual are used to insult people. Or like, teenagers use them, like, for serious bullying. And i hate how it really feels insulting to be called bisexual because for crying out loud, i /am/ bisexual.
zmovie - Watch Movies online for free on zmovie.tv
Watch Loveless Episode 1 Online
50 Classic Intelligent Quotes | Status Den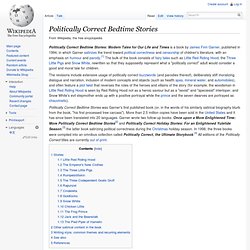 Politically Correct Bedtime Stories
Politically Correct Bedtime Stories: Modern Tales for Our Life and Times is a book by James Finn Garner, published in 1994, in which Garner satirizes the trend toward political correctness and censorship of children's literature, with an emphasis on humour and parody.[1] The bulk of the book consists of fairy tales such as Little Red Riding Hood, the Three Little Pigs and Snow White, rewritten so that they supposedly represent what a "politically correct" adult would consider a good and moral tale for children.
Amazing facts, random facts, interesting facts » Fuel / Petrol
► Journal of ardency by Class Actress | MUSIC FOR SEX | chooseyourownadventure | 8tracks
Summary[edit] Text[edit] Because I could not stop for Death— He kindly stopped for me— The Carriage held but just Ourselves— And Immortality.5 We slowly drove—He knew no haste And I had put away My labor and my leisure too, For His Civility— We passed the School, where Children strove 10 At Recess—in the Ring We passed the Fields of Gazing Grain— We passed the Setting Sun— Or rather—He passed Us— The Dews drew quivering and chill— 15 For only Gossamer, my Gown— My Tippet—only Tulle— We paused before a House that seemed A Swelling of the Ground— The Roof was scarcely visible— 20 The Cornice—in the Ground— Since then—'tis Centuries—and yet Feels shorter than the Day I first surmised the Horses' Heads Were toward Eternity—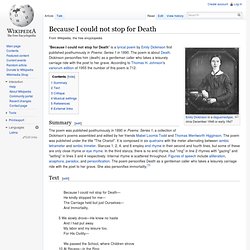 Because I could not stop for Death