Breakfast
Baked Eggs in Bread Bowls. This was our breakfast Sunday morning.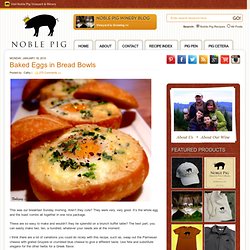 Aren't they cute? They were very, very good. It's the whole egg and the toast combo all together in one nice package. Potato Tart with Bacon, Gruyere, and Rosemary | All praise the tart.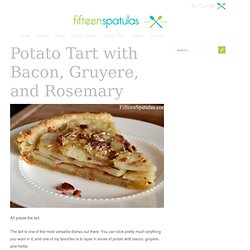 The tart is one of the most versatile dishes out there. You can stick pretty much anything you want in it, and one of my favorites is to layer in slices of potato with bacon, gruyere, and herbs. Breakfast Pizza Recipe.
---