Scarves
Pattern: Jaymie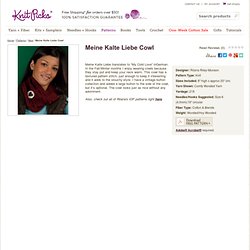 Meine Kalte Liebe translates to "My Cold Love" in German. In the Fall/Winter months I enjoy wearing cowls because they stay put and keep your neck warm.
Meine Kalte Liebe Cowl from KnitPicks.com Knitting
Cabled Scarflette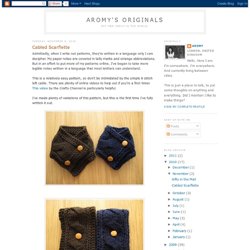 Admittedly, when I write out patterns, they're written in a language only I can decipher. My paper notes are covered in tally marks and strange abbreviations.
Burly Spun Grey Owl Cowl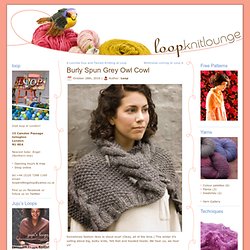 Sometimes fashion likes to shout loud!