THE SPARK WORLD
intelreport.mandiant.com/Mandiant_APT1_Report.pdf
Illuminati Card Game: All Cards (M-Last Card)
China Says Either WW3 Or New World Order Video
Ron Paul, "What if the Chinese had military bases in America?"
WW3 Russia China Iran Send 90000 Troops to Syria 12 Warships
(NWO CARTOONS)Top 10 WTF? moments PT.3
Leaked Obama 2012 pre-recorded message. [Dramatization Only]
Pleiadians contact woman in Colombia part 2 ENGLISH SUBS
Pleiadians contact woman in Colombia part 1 ENGLISH SUBS
Real pleiadian alien message (part 11)
Yuri Bezmenov: Psychological Warfare Subversion & Control of Western Society (Complete)
Jewish Man Exposes Israel's Lies
Amazing how powerful the Israel lobby in Washington is; not to mention their backers here in the U.S. Those who have said something negative about Israel or in relation to the Jewish faith in general, like Michael Jackson, Mel gibson for making the film "Passion Of The Christ", and many other professionals who lost their jobs for comments made against Israel, just to mention a few is a prime example. Our tax money in the billions of dollars prop up the state of Israel militarily while we at home get cuts in education and other important social services. by hecsfiles Jan 12
Israel thinks Americans are Stupid
How would Iran retaliate?
The Dirty Truth About Israel.
By Nick Thompson, CNN November 1, 2011 -- Updated 1609 GMT (0009 HKT) Greece's financial crisis threatens to destabilize the entire eurozoneReckless spending and borrowing left Greece on the brink of financial ruinA 110 billion euro bailout package last year failed to end Greece's economic problems
Timeline: Greece's financial crisis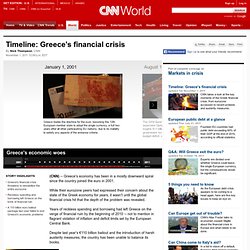 BEIJING (MNI) - China and Russia have signed an agreement to use the yuan or ruble in their bilateral foreign trade.
China, Russia Agree To Use Yuan, Ruble In Bilateral Trade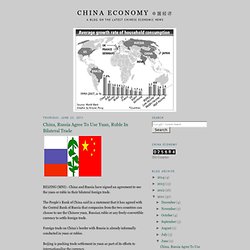 FN: China is dumping dollars, but far more cleverly than you might think. Immobilienblasen has noticed a rather curious tendency for China to overpay in "China Inc."
China, Cleverly Dumping US Dollars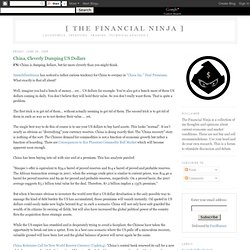 Peak oil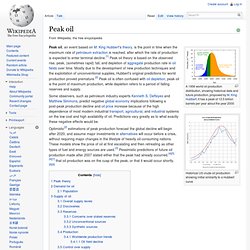 Historical US crude oil production showing initial similarity to a Hubbert curve
9. Iran's New Oil Trade System Challenges U.S. Currency
Source: GlobalResearch.ca, October 27, Title: "Iran Next U.S. Target," Author: William Clark Faculty Evaluator: Phil Beard, Ph.
Petrocurrency
Petrocurrency is a portmanteau neologism used with three distinct meanings, though often confused: Trading surpluses of oil producing nations, originally called petrodollarsCurrencies of oil producing nations which tend to rise in value against other currencies when the price of oil rises (and fall when it falls).Currencies used as a unit of account to price oil in the international market. Oil producers' trading surpluses[edit] With the large rise in oil prices in the 1970s, there was concern that the world economy might contract if the oil producers extracted money and failed to recycle it back to oil consumers.