Crafts
101 Crafty Gifts. To make all of these Instructables, download this collection of How To's as an ebook.
Download » 101 Crafty Gifts is a collection of simple, beautiful gifts you can make! Looking for that perfect gift to make for someone? This collection of over 100 projects from Instructables.com has step-by-step instructions and pictures to get you going! Colored Pencil Jewelry. Note from Design Mom: I asked Kate of Mini Eco to create a Back to School themed project for us to try.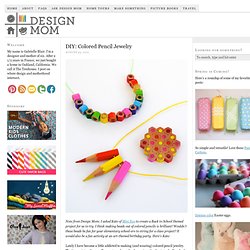 I think making beads out of colored pencils is brilliant! Wouldn't these beads be fun for your elementary school-ers to string for a class project? How to cut glass. I posted a picture about 1 week ago on Instagram, Facebook and Twitter of me cutting glass using just string.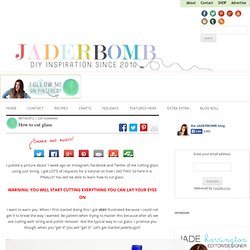 I got LOT'S of requests for a tutorial on how I DID THIS! So here it is. DIY Macrame Bracelet - Honestly WTF. Growing up by the beach in Southern California, the ability to knot a macrame bracelet was practically a right of passage.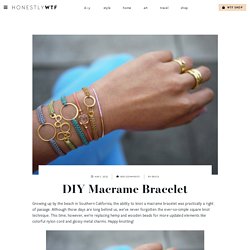 Although those days are long behind us, we've never forgotten the ever-so-simple square knot technique. This time, however, we're replacing hemp and wooden beads for more updated elements like colorful nylon cord and glossy metal charms. How to make a glow lantern. [VIDEO] - StumbleUpon.
---