Library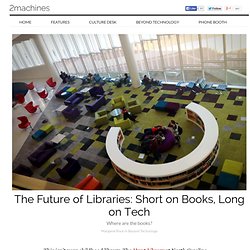 This isn't your childhood library.
The Future of Libraries: Short on Books, Long on Tech | Mobiledia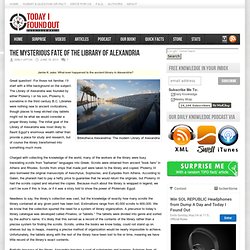 The Mysterious Fate of the Library of Alexandria
Jamie K. asks: What ever happened to the ancient library in Alexandria?
The Librarian's Love/Hate/Love Relationship with Books
The story that is buzzing around libraryland this week is the book weeding controversy at the Urbana Free Library in Urbana, Illinois. The gist of the story is over a weeding policy of Ebola-like aggressiveness that was implemented removing books (mainly non-fiction) that were older than ten years regardless of collection value, usage, wear and tear, and other normal considerations.
There's no committee that says, 'This is the type of person who can change the world – and you can't.'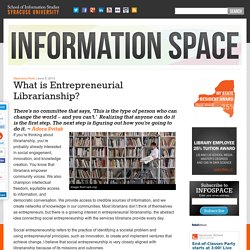 What is Entrepreneurial Librarianship?
In the Digital Age, What Becomes of the Library?
Flickr: Mr.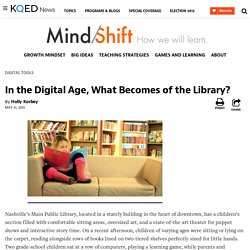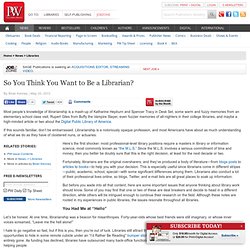 Most people's knowledge of librarianship is a mash-up of Katharine Hepburn and Spencer Tracy in Desk Set, some warm and fuzzy memories from an elementary school class visit, Rupert Giles from Buffy the Vampire Slayer, even fuzzier memories of all-nighters in their college libraries, and maybe a high-minded article or two about the Digital Public Library of America. If this sounds familiar, don't be embarrassed.
So You Think You Want to Be a Librarian?