Putovanja
Na proputovanju si Hrvatskom i svaka kuna ti je bitna? Spavaj u jednom od hostela i uštedi 10% na uslugu noćenja u drugom U vrijeme proljetnih praznika, od 12. do 19. travnja, Omladinski hostel Zagreb nudi srednjoškolcima smještaj po cijeni od 79 kuna! Uspješni hrvatski skijaš u intervjuu za Hosteler otkrio je da su upravo putovanja njegova najveća strast.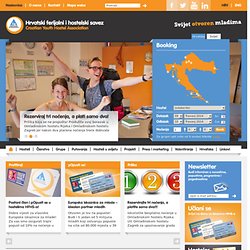 Hrvatski ferijalni i hostelski savez
Welcome to the Croatian Fraternal Union - Dobro nam došli
Dobrodošli na sajt Jeftina putovanja
Izleti iz Rijeke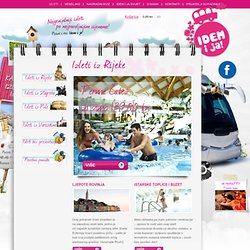 Kanjon Vintgar, Bled Rijeka Radovna, približno 4 km od Bleda, izdubila je fascinantan kanjon Vintgar. Zbog prirodnih ljepota, upravo taj kanjon, spada u najljepše turističke atrakcije Slovenije. Prošećite i Bledom, oko jezera, i uvjerite se u ljepotu o kojoj mnogi svjedoče. Plitvička jezera Rijetko je gdje priroda skladala takvu ljepotu nota kao na Plitvičkim jezerima.
Snimila: Ena Pejkovic, participantica WEUSA programa 2013 CCUSA je međunarodna organizacija koja pruža razne radne programe za mlade širom svijeta. Organizacija je osnovana 1985. u Californiji gdje je i danas sjedište za cijeli svijet. Od osnutka do danas, cilj CCUSA je u pružanju najbolje usluge mladima širom svijeta u traženju ljetnog kampa, radnih ili volonterskih programa. Smatramo da svaki mladi čovjek u procesu svoga odrastanja i poimanja svijeta, barem jednom u životu treba raširiti krila i otisnuti se u svijet. Ipak, savjetujemo da ne letite sami.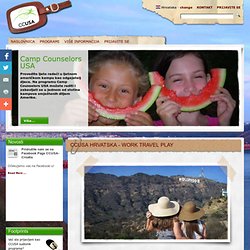 CCUSA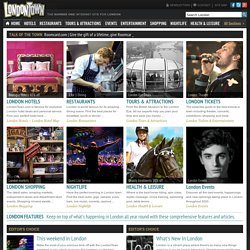 New OpeningsNew-Openings-in-London-2014The Sam Wanamaker Playhouse and the British Museum's £135 million extension are just two of the exciting launches in London 2014.
Zašto i čemu web stranica o Velikoj Britaniji? Tko stoji iza ove priče, tko je tako neizlječivo zaljubljen u najveći europski otok? Što možete očekivati na ovim stranicama, kojim ritmom, koliko često, što one trenutno nude? Pročitajte ovaj, prvi članak u kategoriji "Blog" da biste saznali više o ovim stranicama i njihovom autoru – a i vidjeli nekoliko njegovih fotografija.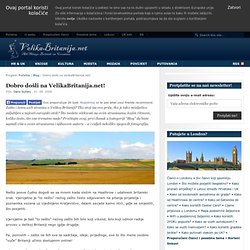 Dobro došli na VelikaBritanija.net!
Avio karte i putovanja STA Zagreb