Psihologija...o životu itd...
How to Overcome Failure: 12 steps (with pictures)
Franklin Roosevelt had many failures throughout his life, yet he was able to overcome them with fortitude and tenacity. Failure is a given in life; expecting to sail through without a hiccup is unrealistic and sets you up to fall harder when failure does happen. Avoiding failure also prevents you from focusing on gaining the resiliency needed to cope with it, a vital element of bouncing back.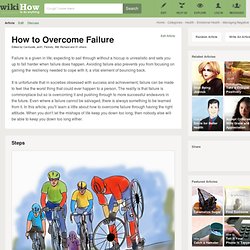 RELAJACIÓN MÚSICA, RELAX MUSIC, MÚSICA MEDITACIÓN, MEDITATION MUSIC, REIKI MUSIC YOGA, TAI CHI
Relaxation music
The best african chillout - Mama Africa (mixed by SpringLady)
The Most Relaxing Music Ever! Slow down - by Paul Collier (11)
Beautiful Chinese Music - Bamboo Flute
The most beautiful spanish chillout - Spanish Nights (mixed by SpringLady)
Traženje istine
Val - Znanje - Portal za razvoj svijesti - zdravlje duhovnost energija svjetlost znanost liječenje bolesti prirodna medicina denziteti kasiopejci 2012
50 Things Everyone Should Know How To Do | This and That...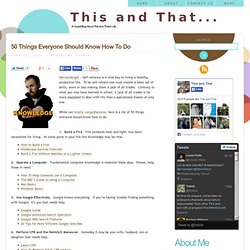 MarcandAngel - Self-reliance is a vital key to living a healthy, productive life.
Arm Pressure Points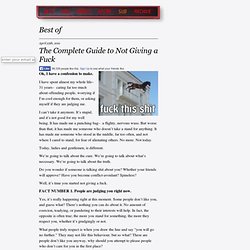 April 25th, 2011
Contrary to popular belief, you don't have to make drastic changes in order to notice an improvement in the quality of your life.