Web2 /social/divers
Conversations (507)
LE MONDE | • Mis à jour le | Par Stéphane Grumbach, Stéphane Frénot Nous vivons une période de rupture, celle de la numérisation de tout : l'homme, la société, les organisations, le savoir, les interactions, le corps biologique de chacun, etc. Tout devient donnée numérique, et par là même a vocation à une existence dans le monde virtuel en émergence. L'écart entre le monde des données et le monde réel, bien anticipé par Jorge Luis Borges dans sa nouvelle visionnaire De la rigueur de la science, évoluera pour devenir de plus en plus subtil. Il y a un avant et il y a un après-numérisation. Il nous est aussi difficile d'imaginer les évolutions de la société de l'information qu'il l'était de prévoir au milieu du XIXe siècle les possibilités permises par l'électricité.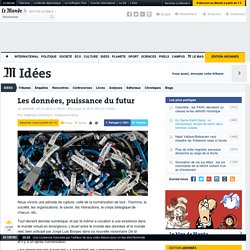 Spiral
Life's too short for bad software! Want to create delightful user interfaces? Start by wireframing them in Balsamiq Mockups.  Download Desktop App ☁ Start Web App Trial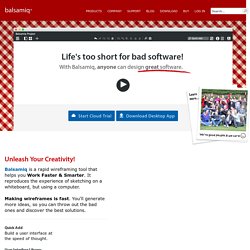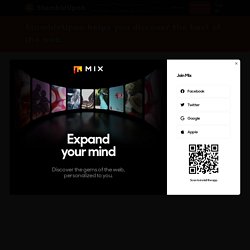 We're glad you asked. We help you easily discover new and interesting stuff on the Web. Tell us what you like, and we'll introduce you to amazing web pages, videos, photos and more that you wouldn't have found on your own. As you Stumble through great web pages, tell us whether you Like or Dislike our recommendations so we can show you more of what's best for you. We'll show you web pages based on that feedback as well as what similar Stumblers and the people you follow have Liked or Disliked.
Welcome to Fancy! Discover amazing stuff, collect the things you love, buy it all in one place. Fancy it Fancy it Fancy it Fancy it Fancy it Fancy it Fancy it ronytexasranger Perfect for this summer! Fancy it Fancy it Fancy it Fancy it Fancy it Fancy it Fancy it Fancy it Fancy it Fancy it Fancy it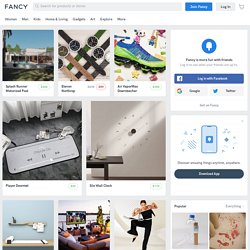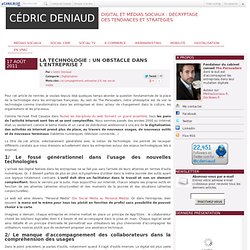 Pour cet article de rentrée, je voulais depuis déjà quelques temps aborder la question fondamentale de la place de la technologie dans les entreprises françaises. Au sein de The Persuaders, notre philosophie est de voir la technologie comme transformatrice dans les entreprises et donc acteur de changement dans la culture, les organisations et les processus. Comme l'écrivait Fred Cavazza dans Toutes les disciplines du web forment un grand ensemble, tous les pans de l'activité Internet sont liés et se sont complexifiés. Nous sommes passés des années 2000 où Internet était vu seulement comme le 6ème média et un canal de distribution additionnel à une ère de la digitalisation des activités où Internet prend plus de place, au travers de nouveaux usages, de nouveaux outils et de nouveaux terminaux (tablettes numériques, télévision connectée...)
La techhnologie : un obstacle dans l'entreprise ?