Empresas (Privado)
MODO
ONstudio
Homepage | Jardins do Paço
Arquetis
dzign4biz | strategic design consultants
Landini Associates - Home - Design & Brand Consultants - Sydney
VIAPONTE
Over 40 years experience in planning, construction, leasing and management of center shopping arcades, "City Point" retail projects, district centers and speciality market centers. Planning, construction and leasing of office highrises, headquarters, as well as office and medical practices in shopping centers. Planning, construction, leasing and management of modern transport interchanges.
ECE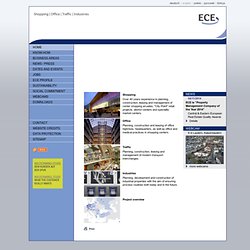 STUDIO GRANMA ARCHITETTI ASSOCIATI - architettura urbanistica design, Torino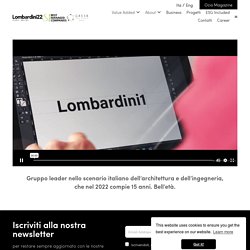 Lombardini22 è un'azienda leader nello scenario italiano dell'architettura e dell'ingegneria che opera a livello internazionale attraverso due realtà L22, specializzata nella progettazione architettonica e ingegneristica nei mercati Retail, Office e Hospitality e DEGW, leader nella consulenza strategica sui modi di lavorare e sull'interazione fra spazio fisico e performance aziendale. Nata nel 2007, da sempre privilegia il metodo del "design thinking", basato sul pieno coinvolgimento del cliente nella leadership e nel controllo del progetto e sull'interazione di competenze eterogenee.
Lombardini22
Skip to search | Skip to main content | Skip to main navigation United States > Change Country MyRegus Login
Regus | Office Space, Virtual Offices & Meeting Rooms to Rent