Creatures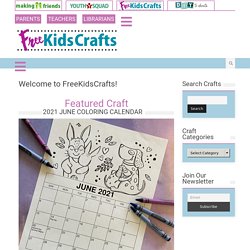 Button , button, who's got the button? You'll hope you have lots of them when you see this craft. This prize winning project was made by Marianne Kirby who is a writer and artist living in Orlando, Florida. She loves repurposing found objects and rescuing old furniture. Watch for her first book, Screw Inner Beauty: How to Live with the Body You've Got, with coauthor Kate Harding in the Summer of 2009!
Button Man
Please wait...Photos on this page take a few moments to load. After you look at this months project, there are more craft projects available in our project library page. Please don't forget to Visit our Craft and Gift Bazaar and enter to WIN in our latest giveaway! © Copyright 2006 by AOK Corral Craft and Gift Bazaar.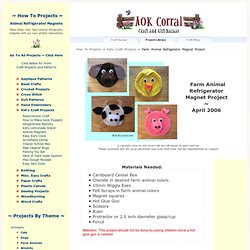 Farm Animal Magnet Project
TP Roll Cow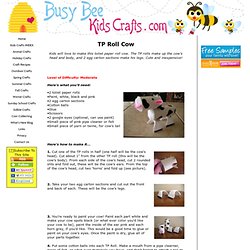 Kids will love to make this toliet paper roll cow. The TP rolls make up the cow's head and body, and 2 egg carton sections make his legs. Cute and inexpensive! Level of Difficulty: Moderate
Ibex (Wild Goat) Toilet Paper Roll Craft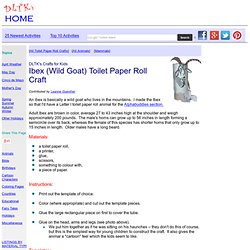 An ibex is basically a wild goat who lives in the mountains. I made the Ibex so that I'd have a Letter I toilet paper roll animal for the Alphabuddies section. Adult Ibex are brown in color, average 27 to 43 inches high at the shoulder and weigh approximately 200 pounds. The male's horns can grow up to 56 inches in length forming a semicircle over its back, whereas the female of this species has shorter horns that only grow up to 15 inches in length. Older males have a long beard.
This is a cute three dimensional hippo craft suitable for a jungle theme, mammals or animals theme, Africa theme or letter H theme. A different looking hippo tp roll craft can be found here . Materials: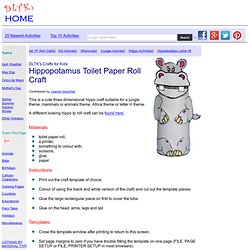 DLTK's Hippopotamus Craft
Bendable Magnetic Animals Craft - Enchanted Learning Software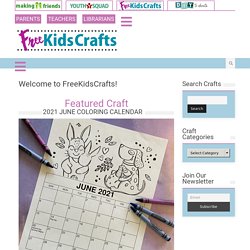 Mr. Whiskers is a lot of fun to make and encourages kids to recycle some of those empty toilet paper tubes too. Supplies
Cardboard Tube Bunny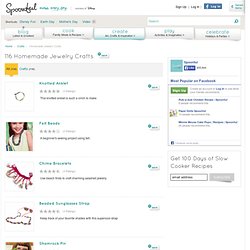 Iridessa's Holiday Light Necklace save Average rating of 0 /5. ( 0 Ratings) Leave it to a fairy who gives fireflies their glow and spreads light through rainbows to come up with a holiday idea that really shines -- like stringing miniature Christmas light ornaments into sparkly necklaces. Posted by Cindy Littlefield 1333999714 Queen Clarion's Christmastime Crown save Average rating of 5 /5. ( 4 Ratings) Here's how you can fashion Queen Clarion's holiday tiara for the little monarch of your humble hollow. Posted by Cindy Littlefield 1353446412 Silvermist's Dewdrop Bracelets save Average rating of 5 /5. ( 2 Ratings) These sparkly bracelets are a cinch for novice fairies to string, especially if you make the faux gem dewdrops beforehand.
Hairy Situation | Headgear & Hair Ornaments
Disney Horse Crafts save Average rating of 0 /5. ( 0 Ratings) Every princess needs a noble steed, so saddle up with one of these loyal horses! 1333423477 Top 5 Cat & Dog Crafts save Average rating of 5 /5. ( 1 Ratings) It's raining cats and dogs with this collection of fun pet-inspired crafts your kids will love! 1340217677 Top 10 Bug Crafts save Average rating of 5 /5. ( 5 Ratings) Creepy, crawly, and cute!
Christmas Ornaments: Mice Ornaments | All Animal Crafts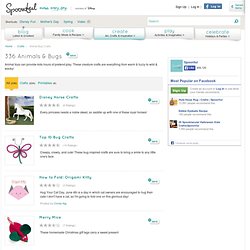 Craft: Lion and Lamb Note Holders | All Animal Crafts
Chews a Card | All Animal Crafts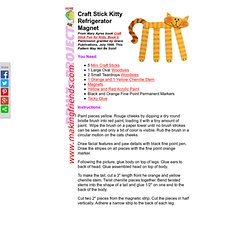 Craft Stick Kitty Refrigerator Magnet From Mary Ayres book Craft Stick Fun for Kids, Book 2 . Permission granted by Grace Publications, July 1999. This Pattern May Not Be Sold! You Need: 5 Mini Craft Sticks 1 Large Oval Woodsies 2 Small Teardrops Woodsies 1 Orange and 1 Yellow Chenille Stem 4" Magnetic Strip Yellow and Red Acrylic Paint Black and Orange Fine Point Permanent Markers Tacky Glue Instructions:
Craft Stick Kitty Magnet
Wall-E Robot Made From Recycled Materials
School Crafts: Pencil Buddies | Homemade Doll Crafts
Pipe Cleaner Crafts: Peppy People | Homemade Doll Crafts
Top 10 Bug Crafts save Average rating of 5 /5. ( 5 Ratings) Creepy, crawly, and cute! These bug-inspired crafts are sure to bring a smile to any little one's face. 1340226492 Fun Spring Crafts save Average rating of 2.5 /5. ( 3 Ratings) Spring crafting is in the air.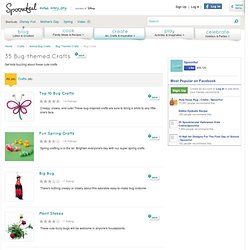 Pipe Cleaner Craft: Button Beings | Bug Crafts