Europe
Gamesload expands across Europe // News
German download service Gamesload has announced plans to expand into twenty countries across Europe, including the UK, Ireland, Sweden, Denmark, Poland and Norway. Owned by Deutsche Telekom, the largest telecommunications company in Europe, Gamesload has been a market leader in its home country since 2006.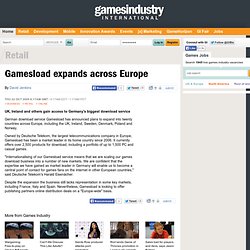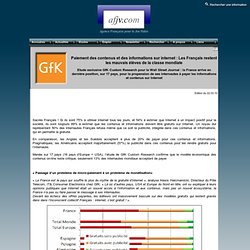 Paiement des contenus internet : Les français mauvais élèves
Sacrés Français !
Entre 2004 et 2008, la proportion des habitants de l'Europe des 25 ayant acheté en ligne dans l'année des biens ou des services pour un usage personnel s'est considérablement accrue, passant de 22 % à 34 % (32 % en 2008 dans l'Europe des 27). Mais il existe un écart très important entre pays membres : 57 % au Royaume-Uni, plus de 50 % aussi au Danemark, en Allemagne et aux Pays-Bas. Chez les deux nouveaux pays membres, la Bulgarie et la Roumanie, ce chiffre tombe respectivement à 3 et 4 %.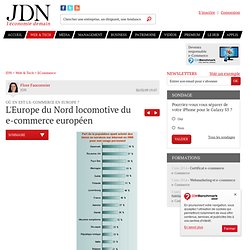 L'Europe du Nord en pointe - Où en est l'e-commerce en Europe ? sur Journal du Net
Metaboli lève 5 ME pour déployer Digital Tycoon à l'échelle mondiale