Scanner 3D
3D Laser Scanner Though my NXT 3D probe scanner was quite successful, it suffered from a big drawback: it was slooooow! I then discovered DAVID-3D laserscanner. This software gem allow to reconstruct 3D shapes with a line laser and a webcam! Even better, the free version is quite usable with some limitations: resolution is low, and you have to use MeshLab to assemble the scans together to rebuild the complete shape.
3D Laser Scanner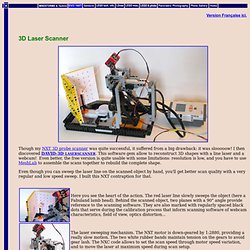 It is currently Thu Apr 17, 2014 6:25 pm View unanswered posts • View active topics Laser and Camera Hardware Which camera works?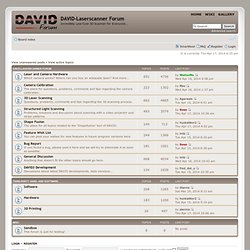 Forum • Index page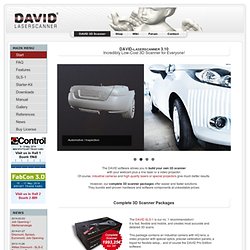 I'd like to see some results before buying or building anything! You will find some amazing results in our gallery. For laser scanning, you can download DAVID and use a test video file (choose Video Grabber) instead of a real camera, so you will have 3D data within a minute.
The Scanner The MakerScanner is a completely open source 3D-scanner and the perfect complement to a MakerBot or other 3D printer. Every one of the scanner's plastic parts can be printed on a MakerBot or other 3D printer!