Searchengine
Slideworld is a one-stop solution for presentations. On Slideworld one can search for PowerPoint presentations to help them save time and prepare an informative presentation in no time. On Slideworld one can search for presentation that they need from our library and also search results from Google.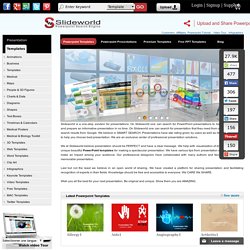 "mission foods" - SlideFinder slide search - Page 1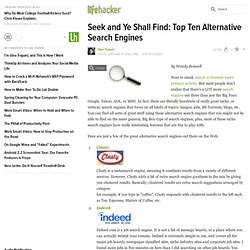 SExpand by Wendy Boswell Next to email, search is Internet users' primary activity. But most people don't realize that there's a LOT more search engines out there than just the Big Four: Google, Yahoo, AOL, or MSN. In fact, there are literally hundreds of really great niche, or vertical, search engines that focus on all kinds of topics: images, jobs, Bit Torrents, blogs, etc. You can find all sorts of great stuff using these alternative search engines that you might not be able to find on the more general, Big Box-type of search engines; plus, most of these niche search engines have really interesting features that are fun to play with.
Seek and Ye Shall Find: Top Ten Alternative Search Engines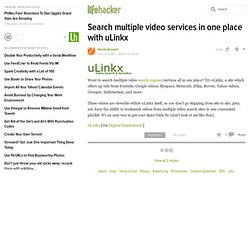 Video: Search multiple video services in one place with uLinkx - Lifehacker
Want to search multiple video search engines/services all in one place? Try uLinkx, a site which offers up vids from Youtube, Google videos, Myspace, Metacafe, iFilm, Revver, Yahoo videos, Grouper, Dailymotion, and more. These videos are viewable within uLinkx itself, so you don't go skipping from site to site; plus, you have the ability to bookmark videos from multiple video search sites in one convenient playlist. It's an easy way to get your Spice Girls fix (don't look at me like that).
Symptom Search
Quick Search Bookmarks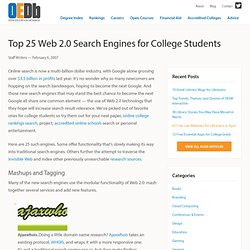 Online search is now a multi-billion dollar industry, with Google alone grossing over $3.5 billion in profits last year. It's no wonder why so many newcomers are hopping on the search bandwagon, hoping to become the next Google. And those new search engines that may stand the best chance to become the next Google all share one common element — the use of Web 2.0 technology that they hope will increase search result relevance. We've picked out of favorite ones for college students so try them out for your next paper, online college rankings search, project, accredited online schools search or personal entertainment. Here are 25 such engines. Some offer functionality that's slowly making its way into traditional search engines.
24 Hours In The Google Economy (Infographic) There is no doubt that Google is the undisputed leader when it comes to search advertising. In fact, Google generated a tremendous $10.8 billion in advertising ... Click to continue... Add a comment... Can Facebook Beat Google?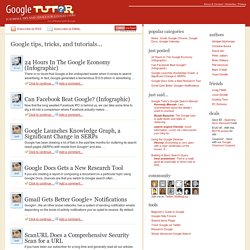 Presentation Zen
The 2nd Edition of Presentation Zen Design is now on sale on Amazon, Barnes & Nobles, and directly from Peachpit Publishing (which offers a hardcopy/ full digital bundle) The 1st edition of Presentation Zen Design debuted exactly four years ago as a follow-up to Presentation Zen which was published in 2008 (now in 17 different languages and in its 2nd edition as well). Presentation Zen Design (2nd Edition) focuses on teaching basic design principles and techniques to non-designers. The context is presentation visuals but the principles can be applied more widely to other forms of visual communication. Although I did not write it or design it to be a textbook, the 1st edition has nonetheless been used as a textbook, or supplementary book, in communication-related classes at colleges and universities worldwide. The meaning of the term "2nd edition" actually varies wildly.
Assembling talking points, lists, and tedious outlines is a rather drab exercise that neither challenges your creative abilities or leads to a rewarding experience for you or your audience. But if you are going to do something different, if you are going to craft a talk that engages, illuminates, and even inspires, then the preparation is going to take creativity. This is especially true for the creation of a short-form presentation such as a TED/TEDx talk, or an Ignite or Pecha Kucha presentation, etc. In spite of much our formal schooling's efforts to mold us into compliance seekers rather than curious and intelligent creatives, we are still at our core creative beings. Creativity is in all of us—in fact it's who we are. And yet, regardless of our professions, we can benefit greatly from being even more creative.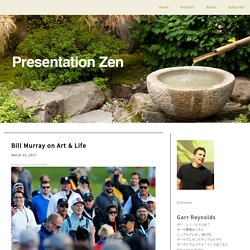 I attended Steve's keynote address at Macworld Expo San Francisco this morning, and I took a picture of most of the slides that he used. I couldn't capture them all because of the special effects he was using. You can read about these announcements all over the place, but here's a good summary on MacNN. Admittedly, from a photographic sense, my pictures will win no awards.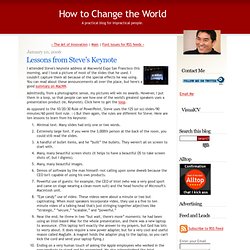 Lessons from Steve's Keynote