Catholic Blogs
Catholic.net - Catholics on the net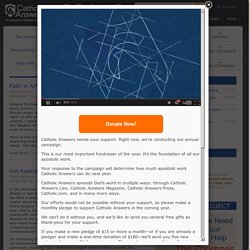 The Lord declares in Isaiah 43:25: I, I am He who blots out your transgressions for my own sake, and I will not remember your sins. Psalm 103:2-3 adds: Bless the Lord, O my soul, and forget not all his benefits, who forgives all your iniquity, who heals all your diseases… Many will use these verses against the idea of confession to a priest.
Fr. Robert Barron's Word On Fire - Father Robert Barron Catholic Evangelist
"Your project is immensely moving and transformative...and I absolutely give you a thumbs up... I was totally inspired by your call to take advantage of the crisis in the Church and don't fear the difficult moments for the best comes from them...This will certainly open up to countless possibilities in the church and bring people back to where they belong.." -Fr. Virgilio Tabo, Jr. "Since I have been listening to you I have started to read the bible more and more and go to mass more often.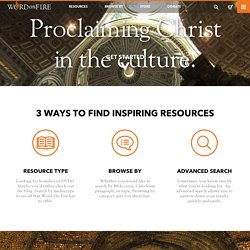 The New Theological Movement
October 17th, Feast of St. Ignatius of Antioch At that hour the disciples came to Jesus, saying: Who thinkest thou is the greater in the kingdom of heaven? And Jesus calling unto him a little child, set him in the midst of them, And said: Amen I say to you, unless you be converted, and become as little children, you shall not enter into the kingdom of heaven. Whosoever therefore shall humble himself as this little child, he is the greater in the kingdom of heaven. (Matthew 18:1-4)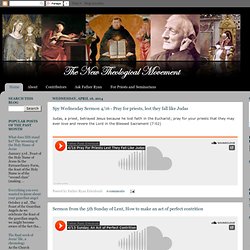 Monsignor Charles Pope