Graphics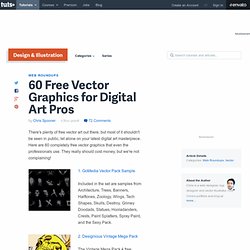 60 Free Vector Graphics for Digital Art Pros
There's plenty of free vector art out there, but most of it shouldn't be seen in public, let alone on your latest digital art masterpiece. Here are 60 completely free vector graphics that even the professionals use. They really should cost money, but we're not complaining! 1. GoMedia Vector Pack SampleIncluded in the set are samples from Architecture, Trees, Banners, Halftones, Zoology, Wings, Tech Shapes, Skulls, Destroy, Grimey Doodads, Statues, Hooladanders, Crests, Paint Splatters, Spray Paint, and the Sexy Pack. 2.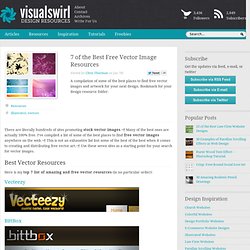 7 of the Best Free Vector Image Resources
Posted by Chris Thurman on Jan 7th A compilation of some of the best places to find free vector images and artwork for your next design. Bookmark for your design resource folder.
Vector Art - A Digital Illustration Blog
Vector images do not have fixed resolutions, they are flexible and scalable. In another words, it means they can be boost up to any dimension without loosing image quality. They are great for print as well as the web. So if you are looking for clip-arts, icons or images for your design project, don't settle for raster images just yet.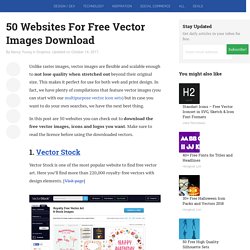 FREE Vector Graphics & EPS Clip Art