Graphics
60 Free Vector Graphics for Digital Art Pros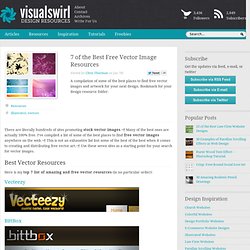 7 of the Best Free Vector Image Resources
Posted by Chris Thurman on Jan 7th A compilation of some of the best places to find free vector images and artwork for your next design. Bookmark for your design resource folder.
Vector Art - A Digital Illustration Blog
Great logos are key to success in all marketing, communication and propaganda fields. Eye-catching logo graphics are the first important step to businesses' branding, recognition, differentiation and identification. Logos are often the first contact customers have with products and companies, so it's a big challenge for graphic designers, typography artists and illustrators to create unique logos the customers can engage with. Logos are used by companies all over the world for advertising, marketing and communication purposes, since logo graphics tell us a lot about the brand identity through the present symbols and words.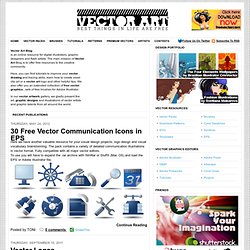 Vector images do not have fixed resolutions, they are flexible and scalable. In another words, it means they can be boost up to any dimension without loosing image quality. They are great for print as well as the web. So if you are looking for clip-arts, icons or images for your design project, don't settle for raster images just yet.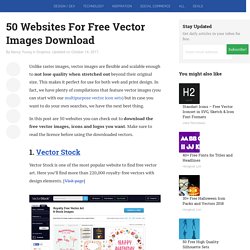 FREE Vector Graphics & EPS Clip Art
Free Vector Mushroom Pack Check out this new free mushroom vector pack! Included in this pack are eight different mushroom vectors that each have their own personality. These cartoon style mushroom vectors come in eight different colors.